Russia sees no risks of spreading Zika fever during Rio Olympics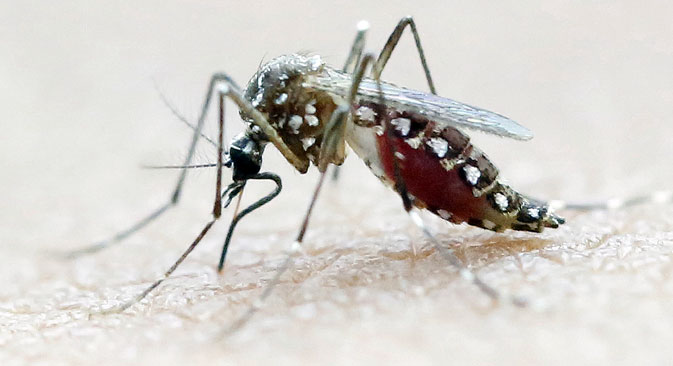 An Aedes Aegypti mosquito seen on a human hand in a lab of the International Training and Medical Research Training Center (CIDEIM) in Cali, Colombia
Reuters
Russia's chief epidemiologist says there are no high risks for the guests of the Olympics.
No major risks of being infected with the Zika fever for the participants in the Olympics in Brazil exist now, the head of the Russian consumer rights watchdog (Rospotrebnadzor) and Russia's chief epidemiologist, Anna Popova, told Interfax.
"The epidemiological situation in Brazil is within the scope of our close attention today. According to official information, which is available to Rospotrebnadzor, there are no high risks for the guests of the Olympics," Popova told Interfax on Saturday.
Doctors, whose majority represent the United States, said that it had been unethical to put the Olympics participants in Brazil at risk.
"We are aware of this information. We are closely cooperating in holding the Olympics and the participation in it safely with the Sports Ministry and other federal bodies of the executive branch of power. The situation remains under control," Popova said, commenting on the media reports.
The International Olympic Committee is due to decide on holding or moving the Olympics to another timeline, she said.
All rights reserved by Rossiyskaya Gazeta.