China may get S-400 systems in 2018 – Rostech head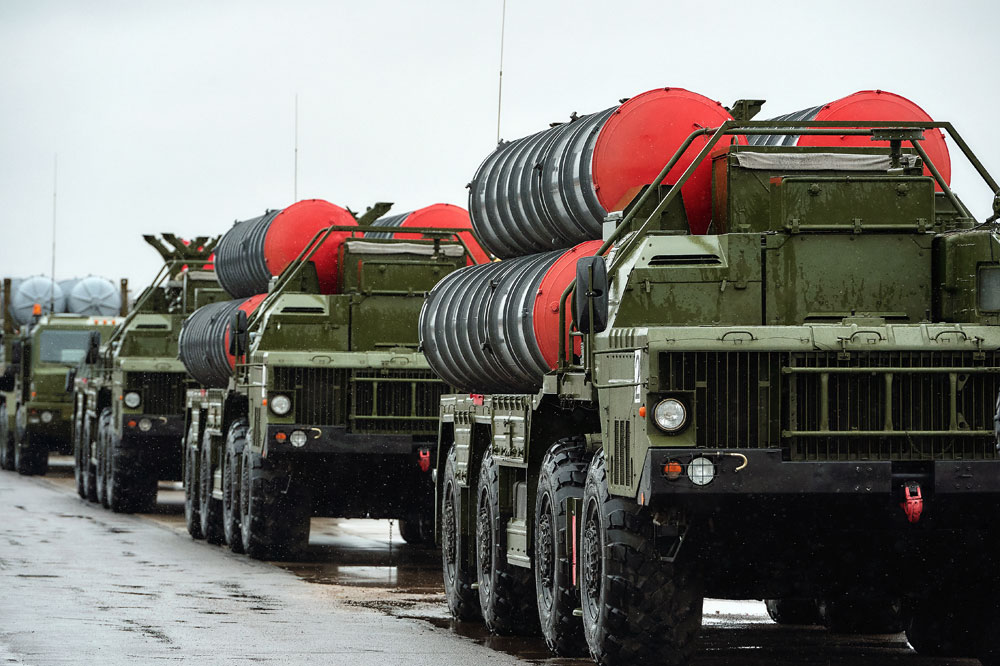 Triumf S-400 anti air missile systems.
Alexei Danichev / RIA Novosti
Sergei Chemezov rules out early deliveries of the missile systems to China.
Russia will deliver S-400 Triumph long-range missile systems to China at the earliest in 2018, Rostec state corporation head Sergei Chemezov said in an interview with the Kommersant newspaper on June 2.
"I would like to note that we have a rule: we deliver weapons to our own army in the first place and afterwards we sell weapons abroad," Chemezov said. "A large number of customers ask us to deliver the weapons ordered by them sooner, but we immediately warn them of dates and the sequence, as it happened, for example, with China."
The S-400 Triumph surface-to-air missile system, developed and manufactured by JSC Concern VKO Almaz-Antey, is intended for effectively engaging strategic and tactical aviation planes, ballistic missiles, supersonic targets and other air attack weapons in situations of radio-electronic and other types of warfare.
The system is capable of engaging aerodynamic targets at a distance of up to 400 km and ballistic targets flying at a speed of up to 4.8 km/s at altitudes ranging from several meters to several dozen kilometers at a distance of up to 60 km.
No offensive weapons to Iran
Russia will not deliver tanks and fighter jets to Iran due to existing restrictions, Chemezov said in the interview with Kommersant.
"As long as sanctions of the UN Security Council are in place, we will deliver items that are not subject to restrictions, for example air defense systems. We have never violated international agreements. Nor will we today," he said.
Russia will deliver four battalion sets of S-300 surface-to-air missile systems to Iran before the end of this year, Chemezov said.
When asked how these deliveries were proceeding, Chemezov said that the deliveries were going "in accordance with the contract."
"Some of the components have already been shipped to the customer, and, hopefully, we will fulfill this contract before the end of the year," he said.
"We stopped manufacturing S-300 [systems] quite a long time ago, but Iran insisted on the S-300. We also offered the more advanced Antey-2500, but they were adamant," he said.
Apart from S-300 surface-to-air missile systems, Tehran has been showing its interest in other systems of weapons.
"It has been showing interest, but concluding contracts on offensive weapons such as T-90 tanks or [Sukhoi] Su-30SM fighter jets is out of the question," he said.
All rights reserved by Rossiyskaya Gazeta.