Moscow surprised by media focus on Russian sub in North Sea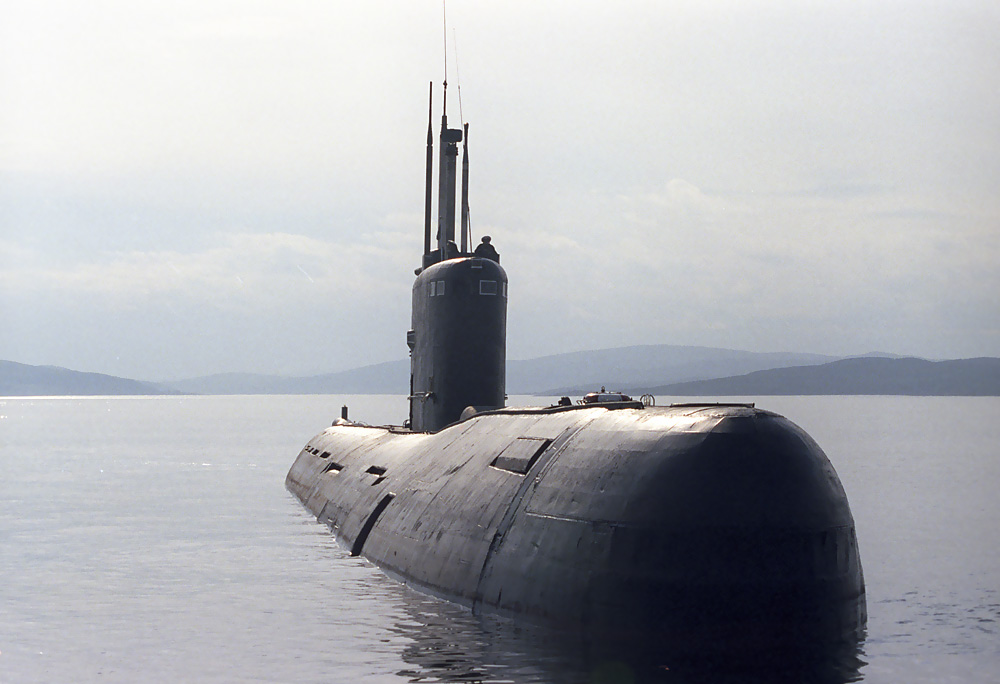 Project 636.3 diesel submarine in Barents Sea. Russian Northern Fleet.
RIA Novosti
Defense Ministry: It would be strange if UK and NATO take no notice of it
The Russian Defense Ministry has expressed astonishment over the reports in Russian and foreign media that a Russian submarine was discovered in the North Sea by the UK's Royal Navy and its NATO allies.
"The Stary Oskol, a Project 636.3 diesel-electric submarine, is currently in a scheduled passage between fleets and to its place of permanent deployment with the Black Sea Fleet, having completed testing with the Baltic and North Fleets. The ship is cruising independently on the sea surface and is accompanied by the towboat Altai," an official at the Russian Defense Ministry press service told Interfax on June 8.
"The Russian Defense Ministry has been astonished by the fact that the discovery of a ship running at slow speed on surface run and accompanied by a towing vessel took some joint effort by the United Kingdom Navy and NATO allies," the news agency's interlocutor said.
"It would have been strange if the Royal Navy with its NATO allies had taken no notice of the ship, not least because merchant ships of various countries, which were steering on opposite and parallel courses, saluted our sailors, in accordance with the old naval tradition, in the Barents Sea, Norwegian Sea and North Sea during the passage that took a few days," the ministry said.
All rights reserved by Rossiyskaya Gazeta.