Russia approves Japan's Iida group's investment in Primorye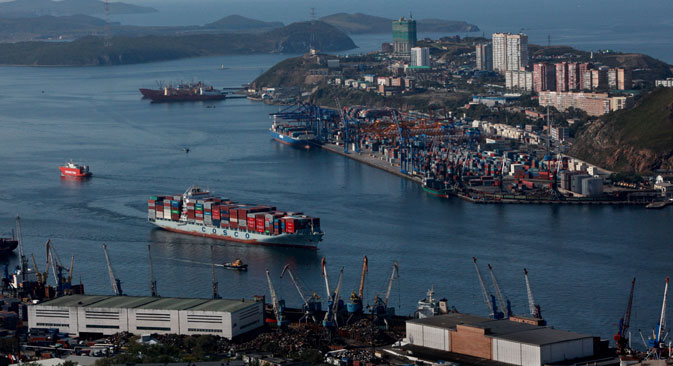 A view of the Zolotoi Rog Bay and the city of Vladivostok as seen from a pylon of the cable-stayed bridge.
Ria Novosti/Vitaliy Ankov
The Japanese company has acquired a stevedoring company.
The Russian government commission for foreign investment has approved a deal in which Japanese investors will acquire a stevedoring company in Primorye.
"An interesting project involves Japanese investors in the Far East," Federal Anti-Monopoly Service head Igor Artemyev told reporters on June 9 after the commission meeting. "A Japanese construction group is acquiring the Slavyansky Timber Terminal company. The company is based in the port of Posyet Bay, in the southern part of Primorye, where it trans-ships forest products."
The buyer is leading Japanese realty developer Iida Group, which had revenue of $10.7 billion in the 2015 financial year that ended on March 31.
All rights reserved by Rossiyskaya Gazeta.