Gazprom Neft looks to participate in Iran projects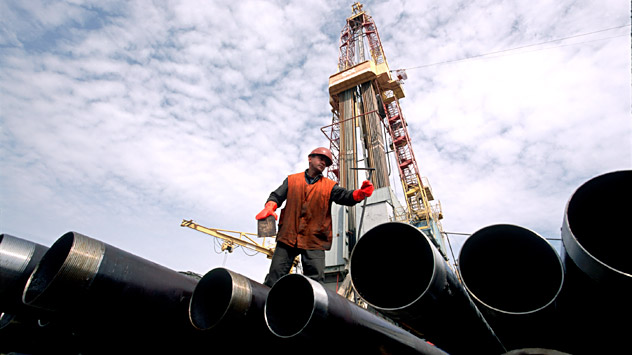 Gazprom Neft wants a larger presence in the Middle East.
ITAR-TASS
The Russian company is also looking for better terms in Iraq's Badra.
Gazprom Neft is considering participation in the Azar and Shangul projects in Iran, company head Alexander Dyukov said at a press conference on June 13.
He said that Gazprom Neft had no conflict of interests with Lukoil, which also is contending for the Azar and Shangul fields, because Gazprom Neft is looking for participation in fields, where Iranian companies are already operating. He said these sections are the continuation of the Badra field project in Iraq, of which Gazprom Neft is the operator.
Dyukov added that Gazprom Neft is looking for better terms on the Badra project.
"Talks on reaching new agreements on the service contract for Badra are continuing," he said. "There are positive dynamics, but there are also difficulties, which are caused by political instability, also the low price situation impacts the state of the Iraqi economy."
Dyukov said that the project's economic viability is lower than what was initially expected by the company. "But we have no doubt that we will be able to reach an agreement, which will return us to the initial indicators for the return on investment," he said.
All rights reserved by Rossiyskaya Gazeta.