Gazprom's Power of Siberia pipeline set for 2019 launch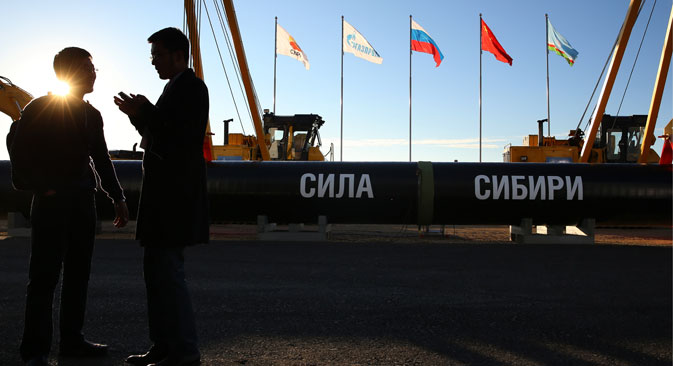 The Power of Siberia gas pipeline.
Valery Sharifulin/TASS
No contract has been signed for the western route.
China National Petroleum Corporation (CNPC) believes that, with joint efforts, the construction of the Power of Siberia gas pipeline to carry Russian gas to China will be completed on time and the pipeline will be put into operation in 2019, a representative of the company's management told Interfax.
"I think that we'll manage to complete construction work by the end of 2018, and begin pumping gas on a trial basis," the source said, adding that 80 km of pipeline will be built on the Chinese side this year.
"We had concerns about the postponement of construction by the Russian side, but after a May meeting between the heads of our two companies, [Gazprom CEO] Alexei Miller and [CNPC chairman] Wang Yilin, we became confident that we will manage on time," the source said.
The Power of Siberia pipeline will transport gas from the Chayanda and Kovykta gas fields in Eastern Siberia to China.
Western route
The CNPC source added that he wasn't sure when a contract will be signed with Gazprom for a pipeline on the so-called western route.
"Negotiations are not yet at the stage when it is possible to talk about a contract. There are still big differences in approaches between the parties. We haven't even talked about the price yet," he said.
The Chinese side is proposing a "vertically integrated option" to Gazprom, which would include joint production, construction of the gas pipeline and its subsequent operation, and gas sales, he said.
Gazprom, which wants to sell China gas on the border, has doubts about the Chinese option due to the subsidy policy of the Chinese government, which makes the price of gas for consumers too low, the source added.
All rights reserved by Rossiyskaya Gazeta.