Lavrov: Detention of Russian fans in France violates Vienna conventions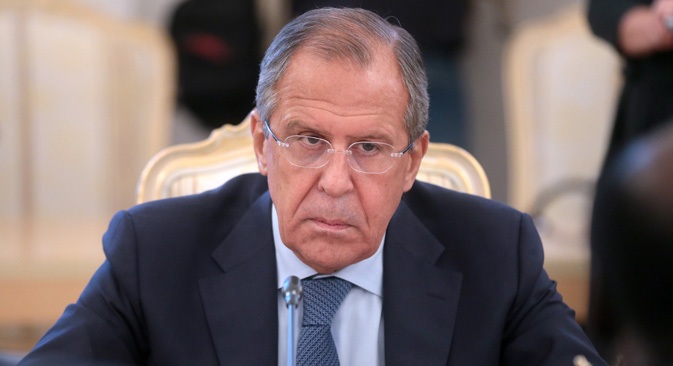 Russian Foreign Minister Sergei Lavrov.
Mikhail Metzel/TASS
Minister calls detention of football fans travelling by bus unacceptable
Russian Foreign Minister Sergei Lavrov said he pointed out in a verbal message to his French counterpart that French authorities had violated their international obligations in detaining Russian football fans traveling by bus on June 14.
"It's a fact that the French acted against all of their obligations under the Vienna conventions, and I have already forwarded a relevant verbal message to the French foreign minister to demand that such violations not be allowed anymore," Lavrov said at Government Hour at the State Duma on June 15.
Lavrov described the detention of the Russian fans travelling by bus as unacceptable.
Meanwhile, he called inadmissible the conduct of certain Russian fans at UEFA Euro 2016 in France.
"It is inadmissible to behave the way some of our citizens did; they were carrying flares, some kind of fire crackers, all of which were strongly prohibited," Lavrov said.
"We know that such things are completely rejected even in Russian championships whenever fans of the kind rain on others' parade," he said.
"At the same time, we cannot ignore the attempts to disregard absolutely provocative actions of fans from other countries," the minister said.
"One cannot punch another's head anyway, but it is also inadmissible to ignore the provocateurs who are stealthily trying to create a crisis situation," the Russian foreign minister said.
All rights reserved by Rossiyskaya Gazeta.