Russian Prime Minister calls Orlando attack barbaric crime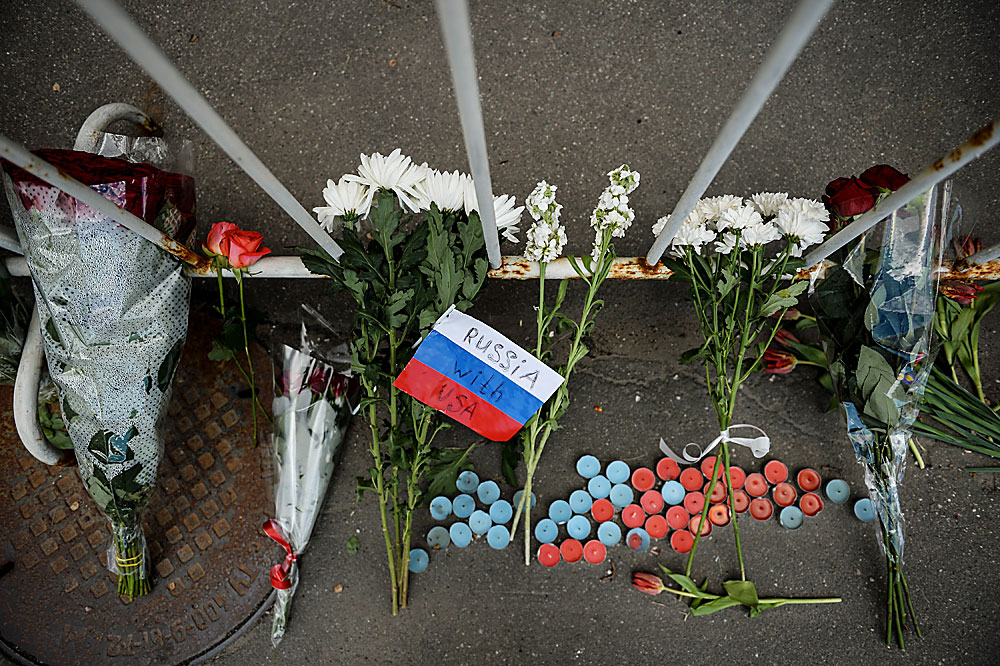 Flowers left outside the US Embassy in Moscow in memory of those killed in the night club shooting in Orlando.
Evgenya Novozhenina/RIA Novosti
Dmitry Medvedev offered his condolences to U.S. Vice President Joseph Biden
Russian Prime Minister Dmitry Medvedev offered his condolences to United States Vice President Joseph Biden following the numerous deaths in the armed attack in Orlando, the press service of the Russian government said.
"We strongly condemn this barbaric crime. I ask that words of condolences and support to the families and the loved ones of the deceased and wishes of a speedy recovery to the injured be conveyed," the prime minister said in his telegram.
On June 12, at night, a U.S. citizen of Afghani origin Omar Mateen opened gunfire at a gay club in Orlando, Florida, killing 49 people and wounding 53. The gunman was shot dead during the police operation.
Before committing the crime, he called the police and said he was connected with the Islamic State group. ISIS later claimed responsibility for the terrorist attack.
The Orlando attack is already called the bloodiest incident involving the use of firearms by a sole person in the U.S.
All rights reserved by Rossiyskaya Gazeta.