Source: Commission views mechanical failure as main theory of Su-27 crash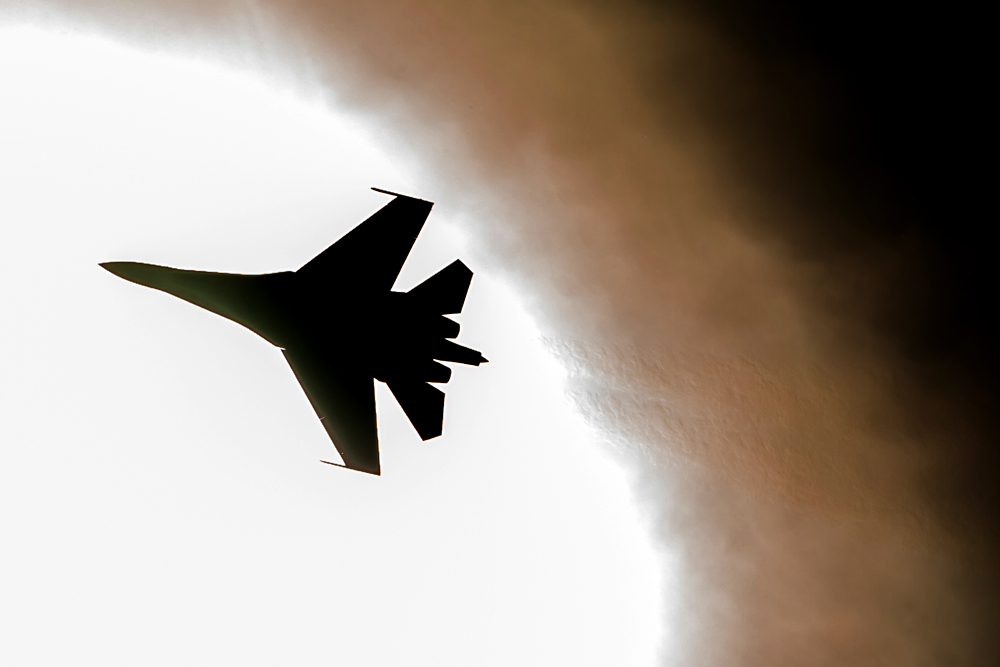 Su-27 fighter belongs to the Russian Knights aerobatic demonstration team crashed on June 9.
Marina Lystseva/TASS
The Su-27 fighter jet crashes in the Moscow region on June 9
A commission of the Russian Defense Ministry which is looking into the crash of a Sukhoi Su-27 fighter jet from the Russian Knights aerobatic team on June 9 views a mechanical failure as the principal theory of the crash, a source with knowledge of the situation told Interfax-AVN.
"Naturally, every possible theory of the crash is being scrutinized but a mechanical failure is the principal theory for now," he said.
The theory is supported by objective control materials, evidence of pilots participating in that demonstration flight and information coming from the black box, he said.
"Black box data deciphering is in progress. It will take a few more days to perform a profound analysis of the information. So far it is clear that the flight turned erratic several seconds before the plane hit the ground. The plane lagged behind the team and was losing altitude. Specialists will find out why that happened," the source said.
He called irresponsible a recent theory that the pilot, Guard Maj. Sergei Yeremenko, had a stroke which led to the crash.
"The commission does not have objective data to support that theory. Even if the pilot felt unwell for some reason, which cannot be ruled out, it will not be possible to confirm this now, especially to determine whether it was really a stroke," he said.
Conversations with the pilot and health complaints could be used as circumstantial evidence of him feeling unwell, but the Su-27 single-seat combat plane does not have a voice recorder. It only has a data recorder containing flight parameters and information about operation of the plane's engine, units and systems.
"Some media outlets, which claimed that both black boxes were found and taken for deciphering, spread false information, to put it mildly. The Su-27 has a certain device recording the pilot's conversations, but this is not a black box. This device is totally unprotected, which is why it is destroyed in 100 percent of crashes," he said.
The mechanical failure theory has also been suggested by the Russian Defense Ministry.
The Su-27 from the Russian Aerospace Forces' Russian Knights aerobatic team crashed in the Pushkino district of the Moscow region on June 9. The pilot was killed in the crash.
All rights reserved by Rossiyskaya Gazeta.