Karelia camp where children killed in Syamozero to be closed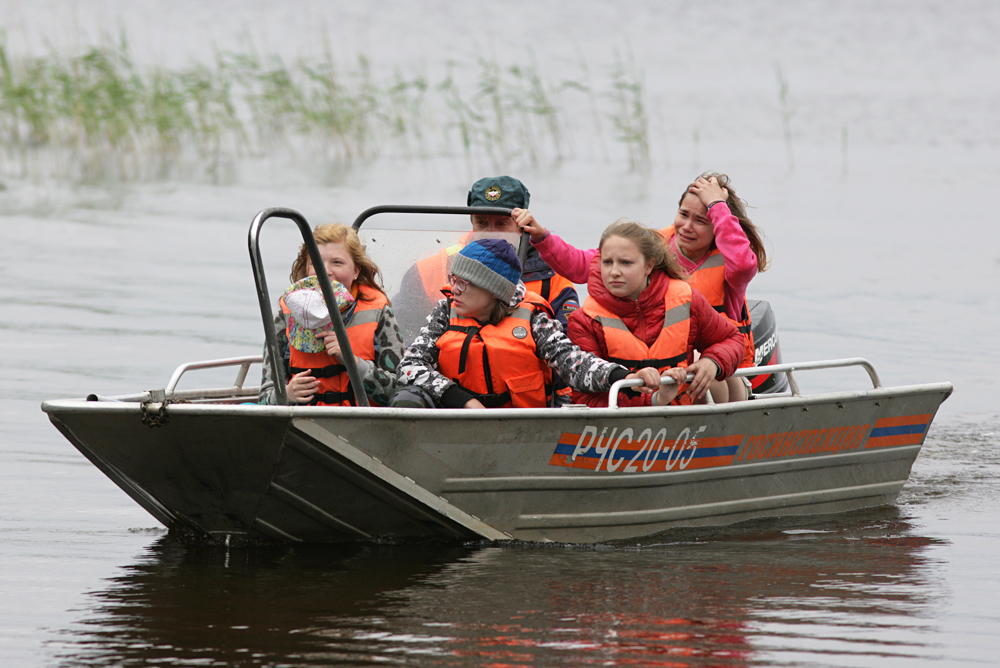 Kids return to the Syamozero Park Hotel in the Pryazhinsky District. At least 13 children from Moscow died in the early hours of June 19 as storm hit a tourist boat on Lake Syamozero.
Igor Podgorny/TASS
13 kids died after the boat disaster at a lake in Russia's Karelia
The camp where children were killed in the Syamozero tragedy in Karelia will be closed, Russian Emergency Situations Minister Vladimir Puchkov said.
"The camp will be closed. We are fulfilling all procedures to return the children to their parents," he told a working meeting in Petrozavodsk on June 20.
The minister was told there are a total of 189 children in the camp. Fifty-eight of them are from Moscow and the Moscow region. These children's departure is also being organized.
Alexander Khudilaynen, the head of Karelia, said seven children from the group that went on the boating trip remain at Syamozero. They will also be taken to Moscow in the next 24 hours.
During the meeting, Puchkov demanded additional reinforcement of the rescue group involved in the search and rescue operation on Syamozero Lake in Karelia.
"Strengthen the group. Examine the coastline and all islands, Use drones. Divers are working," he said.
The minister demanded that information on the search operation be reported to him every hour.
According to information possessed by investigators, people from the children's camp Park-Hotel Syamozero ran into a storm while boating on Syamozero Lake in the Pryazhinsky district of Karelia on June 19. There were 47 children and four adult instructors in three boats. The boats overturned and sank in the storm. As a result, 13 people were killed. One of the victims was not registered at the camp; a search operation for him is ongoing.
The Russian Investigative Committee has opened a criminal case on the basis of the article dealing with "the provision of services not meeting security requirements that led to the manslaughter of two or more persons." The victims' relatives, according to the Karelian authorities, will receive compensation in the amount of one million rubles from the republic's reserve fund. Mourning for the children killed in the tragedy was declared in Karelia and Moscow on June 20.
The search operation in the Syamozero area is now ongoing. Over 170 people are involved in it. One child remains missing.
Subscribe to get the hand picked best stories every week
All rights reserved by Rossiyskaya Gazeta.