Putin to visit China, discuss with Xi Jinping partnership on June 25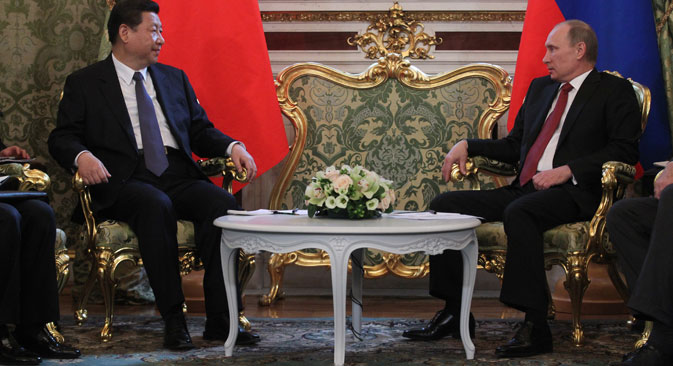 Chinese President Xi Jinping (L) and Russian President Vladimir Putin (R).
Rossiyskaya Gazeta
A number of bilateral documents are being prepared for being signed.
"The leaders of the two countries will discuss specific steps to further develop Russian-Chinese comprehensive equal confidence-based partnership and cooperation in the trade-economic, investment, technological and humanitarian areas," the report said.
"The negotiations between the presidents will also address key international issues, interaction in multi-party and regional organizations, primarily the UN, BRICS, the G20, and also issues relating to the implementation of the agreements that will be reached before the SCO summit in Tashkent (on June 23-24)," the press service said.
All rights reserved by Rossiyskaya Gazeta.