Erdogan sends condolences to Putin over death of Russian pilot in Syria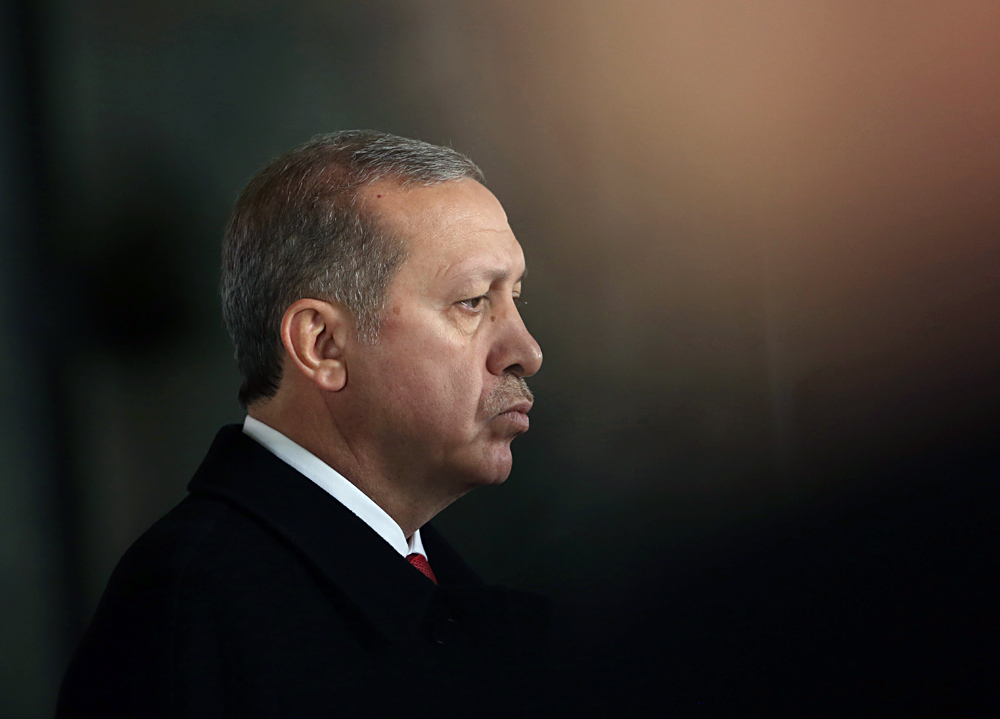 Turkish President Recep Tayyip Erdogan.
AP
Message contains the word 'sorry,' says Kremlin spokesman
Turkish President Recep Tayyip Erdogan has expressed regret and apologized for the Russian aircraft shot down last fall, Russian President's Press Secretary Dmitry Peskov said.
"Russian Federation President Putin has received a message from Turkish President Erdogan in which the Turkish leader expressed his interest in resolving the situation relating to the crash of the Russian military aircraft," Peskov told reporters on June 27.
The message notes, in particular, that for Turkey Russia is a friend and strategic partner with which the Turkish authorities would not want to spoil the relations. "We have never had the desire, nor the deliberate intent to down a plane belonging to the Russian Federation," Erdogan said.
"I want to express once again my sympathy and deep condolences to the family of the dead Russian pilot and I am saying: sorry. I share their pain with all my heart. The family of the Russian pilot is like a Turkish one to us. In the name of easing the pain and the burden of the damage inflicted we are ready for any initiative," Erdogan was quoted by the press office as saying in his message.
"The message also says that the Turkish citizen whose name is associated with the death of the Russian pilot is being investigated," Peskov said.
On November 24, 2015, a Russian Sukhoi Su-24 bomber aircraft was shot down by a Turkish F-16 fighter aircraft and crashed onto the Syrian territory. According to the Russian Defense Ministry, the Russian aircraft did not cross into the Turkish airspace.
Meanwhile, Ankara claimed that the Su-24 had flown into the Turkish airspace for 17 seconds despite warnings from the Turkish side.
Both Russian pilots ejected. The crew commander, Lt. Col. Oleg Peshkov, was killed as a result of shelling from the ground.
The incident involving the Russian aircraft prompted a tough response from the Russian authorities. Russian President Vladimir Putin said the attack by the Turkish Air Force on the Russian military aircraft was a "stab in the back" by "abettors of terrorists," adding that the incident will have serious consequences for Russian-Turkish relations.
Later, Russia introduced sanctions against Turkey.
All rights reserved by Rossiyskaya Gazeta.