Suspected killer of Russian Su-24 bomber pilot released on recognizance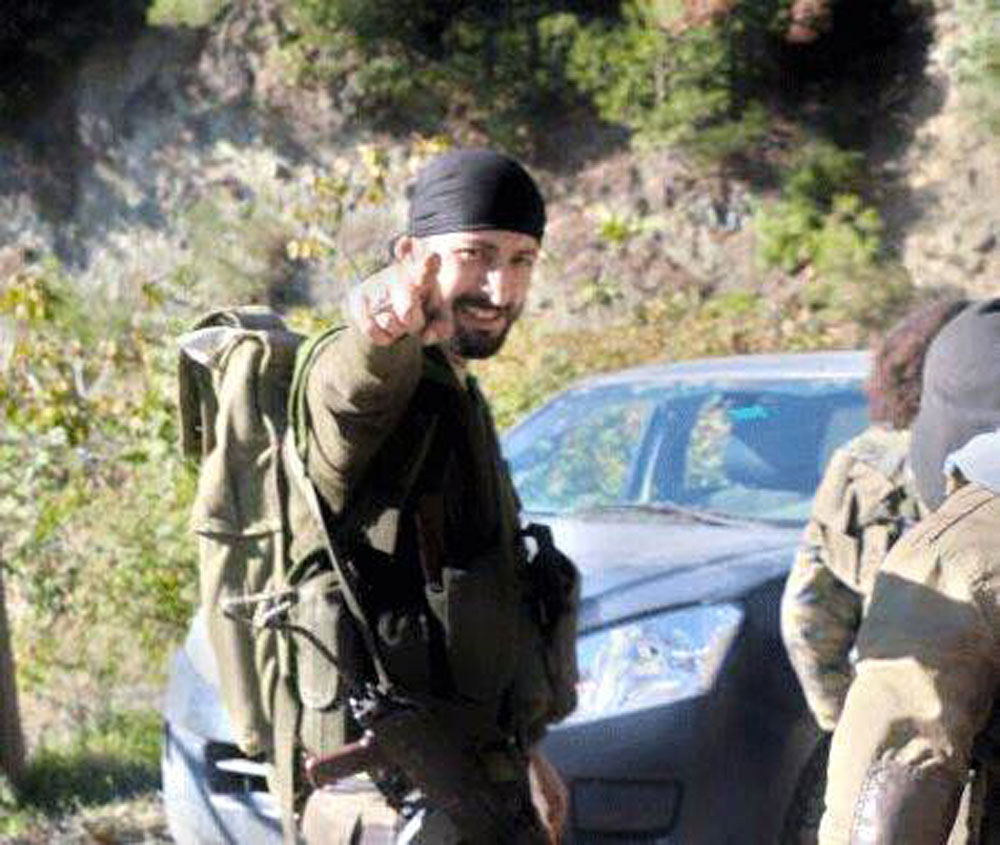 Alparslan Chelik is charged with illegal weapons possession
A court in the Turkish town of Izmir has released Alparslan Chelik, charged with illegal weapons possession, as well as other defendants, on recognizance, Bora Erguden, a lawyer of the defendants, told TASS on June 27. Alparslan Chelik is also the alleged killer of the Russian Su-24 bomber pilot in Syria last November.
"The court has released the defendants. This means that charges against them have not been dropped, but the arrest as a measure of restraint during the court hearings, has been cancelled," he said. According to the lawyer, Celik and other suspects in the case remains defendants and the proceeding continue.
Izmir's court started hearings in the case of Chelik on June 27. Chelik is accused of violating a law on carrying and possessing firearms.
Turkish police detained Chelik and another 14 individuals in a restaurant in Izmir on March 30. The authorities confiscated several unlicensed submachine guns, a rifle and several pistols from the suspects. Some had allegedly returned from Syria where they had fought on the side of armed militant groups.
The local media spread Chelik's confession about the murder of the Su-24 pilot, Oleg Peshkov. Later, when in custody, the suspect denied personally shooting down the Russian, saying he had never issued such an order. Subsequently, the Prosecutor's Office failed to find sufficient grounds to initiate criminal proceedings for that incident.
On November 24, 2015, a Turkish F-16 fired an air-to-air missile, slamming into a Russian Sukhoi Su-24 bomber at an altitude of 6,000 meters and roughly a kilometer from Turkey's border. Later, the Russian Defense Ministry specified that the Su-24 was downed when it was returning to the Hmeymim airbase in Syria.
"Objective control data analysis explicitly demonstrated that there was no violation of Turkey's airspace," the ministry said. However, Turkey's General Staff claimed that the Turkish fighter jet had shot down a plane that violated the country's airspace. A statement circulated by the Turkish military said the plane's crew had received ten warnings in five minutes.
The crew managed to eject from the aircraft, but one of the two pilots was killed by gunfire from the ground. The second pilot was rescued and evacuated to the base.
Source: Tass.com
All rights reserved by Rossiyskaya Gazeta.