15 girls from Russian dance group stuck in Turkey following airport attack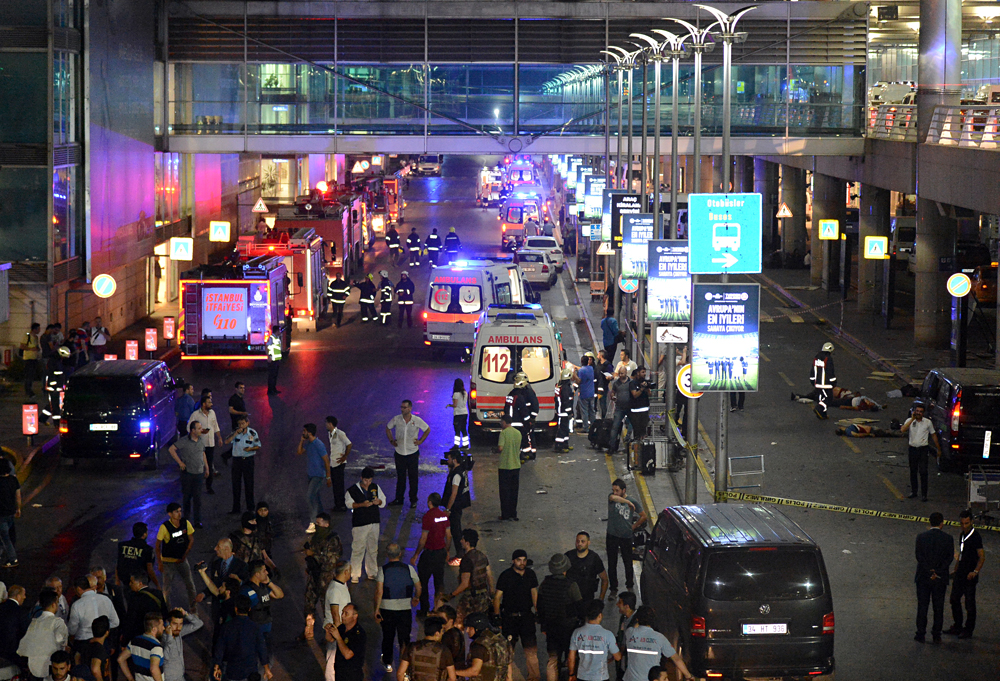 Medics and security members work at the entrance of the Ataturk Airport after explosions in Istanbul, Tuesday, June 28, 2016.
AP
Girls aged 11-12 from Tatarstan were returning from a dancing contest
Fifteen girls aged 11-12 from Tatarstan are currently unable to fly home from Turkey because of a bomb attack at Istanbul airport, Russian children's rights commissioner Pavel Astakhov said.
"During the night, following a series of terrorist attacks at Istanbul airport, 15 girls (aged 11-12) from Tatarstan, the Biryusinki dance group from Naberezhnye Chelny, were evacuated [from the airport] among other passengers. They were returning from a dancing contest via Istanbul," Astakhov said on Instagram on June 29.
The Tatarstan leadership and the Russian consulate in Turkey have been informed of the problem and are engaged in providing assistance to the children, he said.
Astakhov assured the children's parents that they were safe and would be transported to Russia at the next opportunity.
"The girls were dropped off in the city center at night, without their belongings and money, and were not even provided with lodging for the night. Many thanks to Russian tourists who happened to be nearby and paid for their hotel accommodation," he said.
Astakhov said he had been approached for help by the dancing group's leader.
All rights reserved by Rossiyskaya Gazeta.