Putin and Erdogan may meet in person soon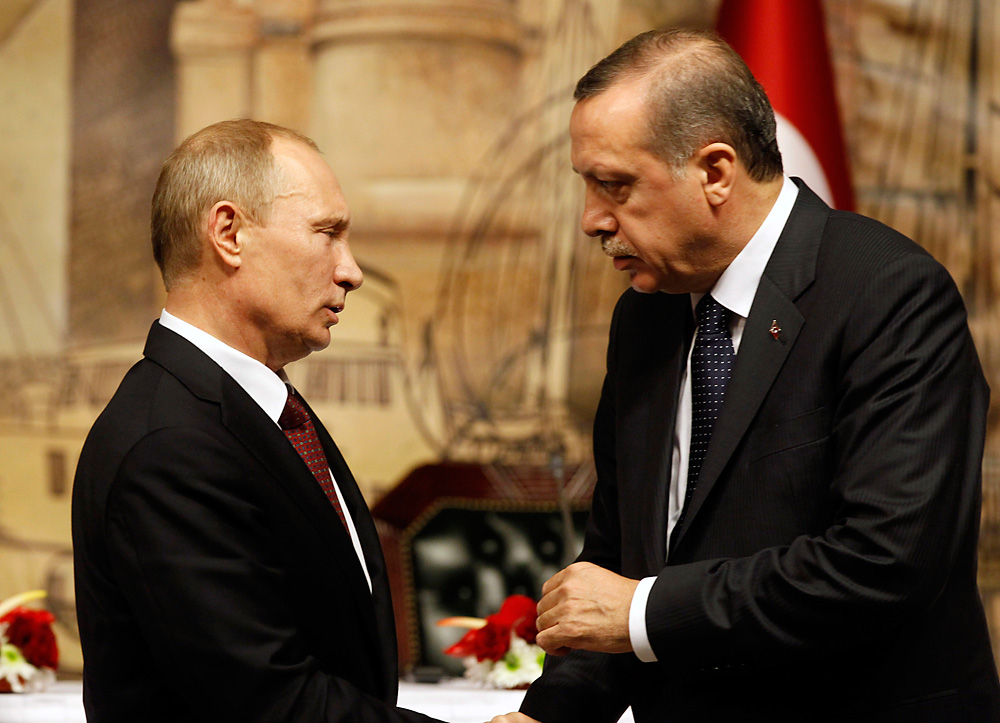 Russia's President Vladimir Putin talks with Turkey's Prime Minister Tayyip Erdogan after their news conference in Istanbul December 3, 2012.
Reuters
Russian and Turkish leaders held a telephone conversation on June 29
The presidents of Russia and Turkey, Vladimir Putin and Recep Tayyip Erdogan, have agreed in a phone conversation to consider the possibility of holding a personal meeting shortly, the Kremlin's press service said on June 29.
"The presidents of Russia and Turkey agreed to consider the possibility of holding a personal meeting in the near future," the statement said. "In general, the conversation had a business-like and constructive character and was aimed at restoring the traditionally friendly character of a multi-faceted bilateral cooperation," it said.
The leaders also agreed that the foreign ministers of the two countries will meet in Sochi on July 1 at the session of the Council of Foreign Ministers of the Black Sea Economic Cooperation (BSEC). They will discuss the situation in the region with the focus on the Syrian settlement and topical issues of further development of the Russian-Turkish ties.
Putin ordered the Russian government to launch talks with Turkey to restore cooperation in trade and other areas. This was discussed at the president's meeting with the cabinet held shortly after Putin's phone conversation with Erdogan at the initiative of the Russian side.
A representative of Erdogan's chancellery revealed earlier that "the conversation between the presidents of Turkey and Russia was held on a very positive note".
Source: Tass.com
All rights reserved by Rossiyskaya Gazeta.