Russian Foreign Affairs Ministry disputes alleged beating of U.S. diplomat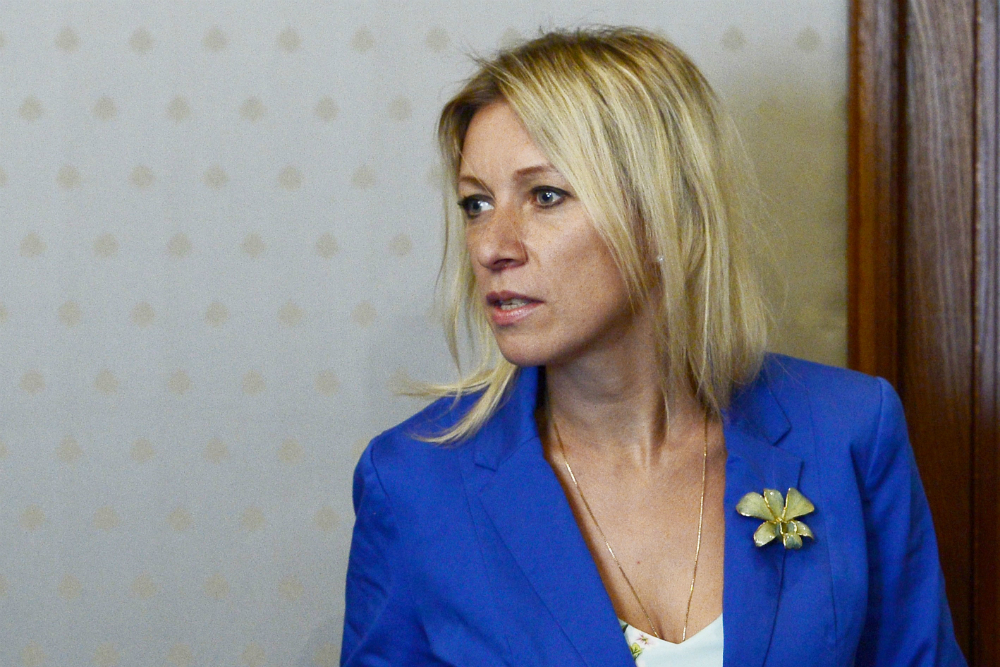 Russian Foreign Ministry spokesperson Maria Zakharova.
Getty Images
Washington Post article contradicts facts, says ministry spokeswoman
The Russian Foreign Ministry says a publication in the Washington Post newspaper about the alleged use of force against a U.S. diplomat in Moscow by the Russian law enforcement authorities contradicts real facts.
"It was really as follows. Overnight into June 6, a taxi cab drove up to the U.S. Embassy compound in Moscow, an unknown man with a cap pulled down over his face jumped out from the car and rushed to the guardhouse. A Russian policeman being on duty there wanted to check the documents of a suspicious man to make sure of the absence of a threat for the diplomatic mission, but the latter has hit the guard man with elbow in the face. In the sparked brawl the stranger pushed away a security guard and escaped in the embassy," Russian Foreign Ministry spokesperson Maria Zakharova said in a statement for the media, whose text was published on the ministry's website.
"Hence, the newspaper report not just mispresented the situation, but contradicts the real facts. This was an assault on a policeman performing his duties that is confirmed by the video recordings from the monitoring cameras, which had been handed over to the U.S. State Department long ago. Besides, it became known that the assailant was a U.S. diplomat, and the Russian Foreign Ministry announced a decisive protest to the U.S. Embassy," Zakharova said.
"It is known that this diplomat is actually a CIA employee. On that night, he, masking himself, was returning after an intelligence operation. And whether he was strongly nervous about this, or just wanted to slip through unidentified, therefore, he did not show his diplomatic identity card, and when he was stopped he used his fists," she said.
All rights reserved by Rossiyskaya Gazeta.