Russian military to spend $2 bln on infrastructure development in 2016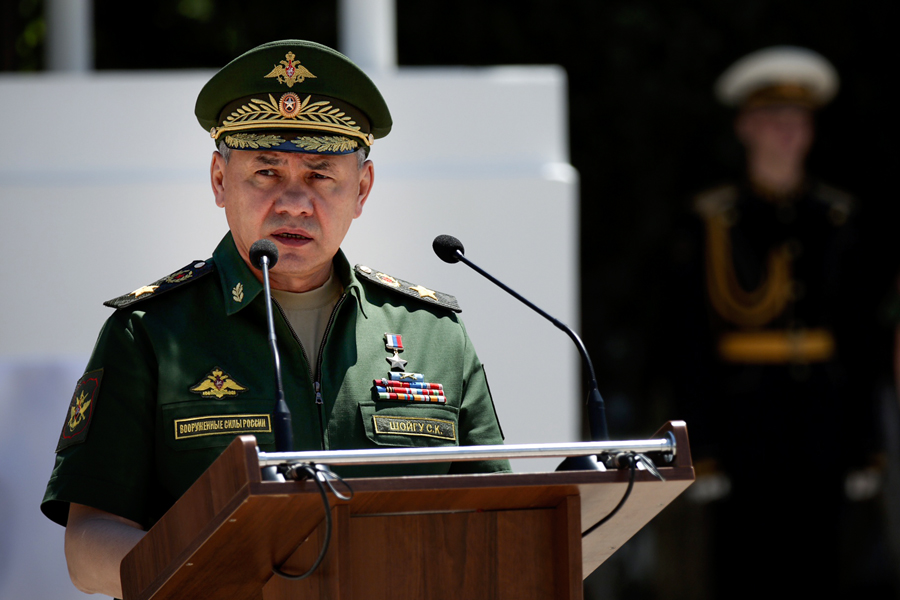 Russian Defense Minister Sergei Shoigu.
Mil.ru
The Defense Ministry plans to build new hospitals and sports facilities
The Russian Defense Ministry has set aside about 123 billion rubles ($2 billion) for the construction of combat positions and supporting infrastructure this year, Defense Minister Sergei Shoigu said during a conference call at the National Defense Control Center.
He reminded his subordinates that a capital construction schedule had been approved in January "to adjust the existing plans in accordance with the current economic situation." Under the schedule, the money earmarked for this year was distributed among the priorities.
"Almost 123 billion rubles have been provided for setting up combat positions and building the supporting infrastructure. About 5 billion rubles ($78 million) have been planned for building hospitals and sports facilities and over 2.5 billion rubles ($39 million) for military education [facilities]," Shoigu said.
He reminded that approximately 600 integrated facilities comprising almost 4,300 buildings and structures were to be commissioned this year.
"Overall, the military construction command is doing its job," the minister said.
Nevertheless, according to him, 'there are a number of problems with the organization of some of the construction works and their slippage being schedule."
"Acceptance boards have been set up to supervise the quality and schedule compliance of the [construction] work in the military districts," Shoigu said.
The Defense Ministry has increased the volume of construction by almost 2.5 times over the past three years.
"In the past three years, the Defense Ministry has worked hard to develop the military infrastructure, with the number of construction sites having grown by virtually 2.5 times," Shoigu said.
According to the minister, installations have been commissioned at the pace corresponding to that of the re-equipment and manning of the armed services.
"This has resulted in an improvement in the quality and combat readiness of the armed forces," Shoigu summed up.
Source: Tass.com
All rights reserved by Rossiyskaya Gazeta.