French parliamentarians to visit Sevastopol on Navy Day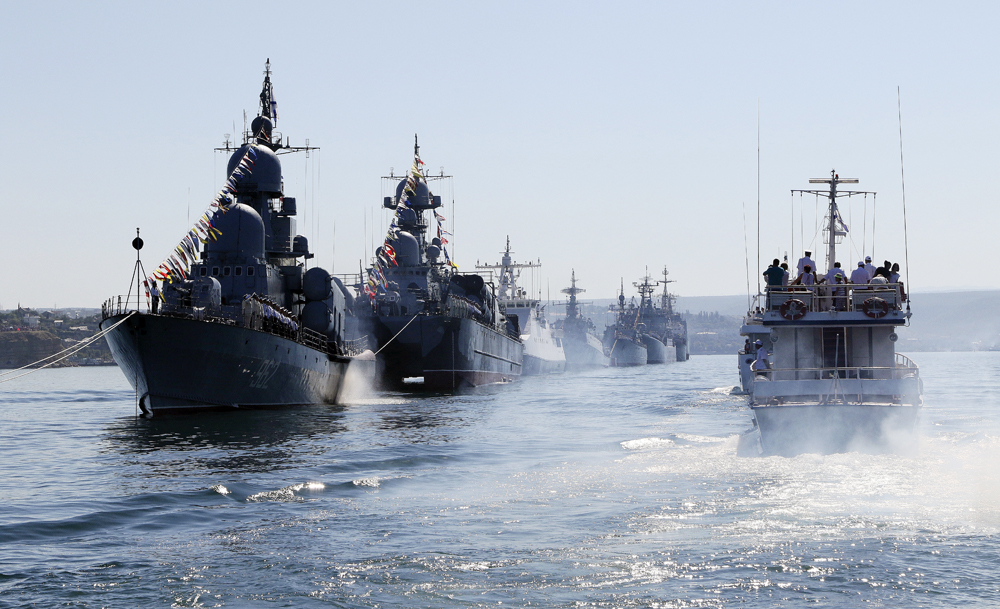 Russian warships are seen during a rehearsal for the Navy Day parade in Sevastopol, Crimea.
Reuters
The delegation will be headed by former transport minister Thierry Mariani
A delegation of French parliamentarians led by Thierry Mariani may again visit Crimea and Sevastopol on Navy Day, which Russia annually celebrates on the last Sunday of July, Chairman of the Committee on CIS Affairs, Eurasian Integration and Relations with Compatriots at the State Duma Leonid Slutsky told a news conference on July 4.
"We are preparing another visit of a large delegation of French deputies and senators on Navy Day to Sevastopol at the invitation of the city leadership and command of the Russian Black Sea Fleet. The delegation will again be headed by Russia's friend Thierry Mariani - France's former transport minister," Slutsky said.
He recalled that it was thanks to the efforts of Mariani that the National Assembly and then the French Senate adopted the resolutions that "clearly stated all over Europe that anti-Russian sanctions are inadmissible." "It's an important situation to convince the European Council to cancel at last the unreasonable sanctions, which are contrary to the very nature of parliamentarism," Slutsky said.
The French parliamentary delegation comprising deputies and senators visited Crimea in July 2015, contrary to the recommendations of the French Foreign Ministry. That was the first visit of West European parliamentarians to the Black Sea peninsula since March 2014, when Crimean citizens voted overwhelmingly for its reunification with Russia in a referendum. Delegation leader Thierry Mariani said the visit was to seek first-hand information about developments on the peninsula. The trip caused a negative reaction in the West, and all the delegation members were declared persona non grata in Ukraine.
All rights reserved by Rossiyskaya Gazeta.