ARAF publishes list of 68 Russian athletes meeting Olympic requirements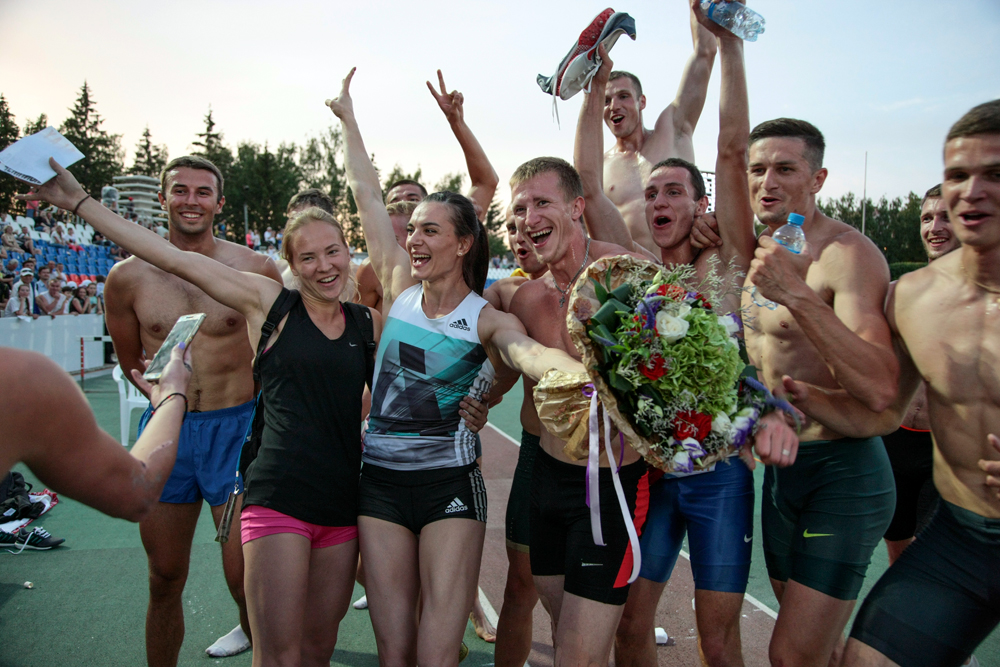 Russian national team pose for a photo at the National track and field championships at a stadium in Cheboksary, Russia, June 21, 2016.
AP
Each athlete sent personal application to the IAAF for approval
The All-Russia Athletics Federation (ARAF) published on July 5 the list of 68 national track and field athletes, who meet the federation's requirements to enter the country's Olympic roster for the 2016 Summer Games in Brazil.
"Each athlete sent a personal application to the International Association of Athletics Federations [IAAF] for approval, since ARAF's membership in IAAF is currently suspended," ARAF said in its statement.
"Moreover, after having coordinated its stance with ARAF, the Russian Olympic Committee [ROC] filed a lawsuit against IAAF with the Court of Arbitration for Sport [CAS] in Lausanne concerning the legal aspects of the introduction of additional criteria necessary to confirm athletes' admission to the Olympics," the statement said.
"The lawsuit has been supported by all 68 athletes at the issue," the statement added.
Following its session in Vienna on June 17, IAAF decided to keep in force the earlier imposed suspension of ARAF's membership in the global athletics body.
The suspension implied that Russian field and track athletes were ineligible to take part in the 2016 Summer Olympics in Brazil except those, who proved to be doping-clean.
The IAAF announced late last month that it amended the organization's regulations in order to allow field and track athletes from Russia to submit individual applications for international tournaments.
The world's governing body of athletics, however, emphasized that Russians, admitted to competitions on an individual basis, would be unable to perform as part of the national team and would participate only under the neutral flag.
July 4 was set as the deadline for the submission of individual applications, while the 2016 Summer Olympics are scheduled to be held in Brazil's Rio de Janeiro between August 5 and 21.
The Court of Arbitration for Sport (CAS) in Lausanne announced on Monday that it received a filed lawsuit from the Russian Olympic Committee against IAAF in defense of the national field and track athletes wishing to participate in the 2016 Summer Games.
Source: Tass.com
All rights reserved by Rossiyskaya Gazeta.