Manchester City and FC Ufa sign long-term cooperation agreement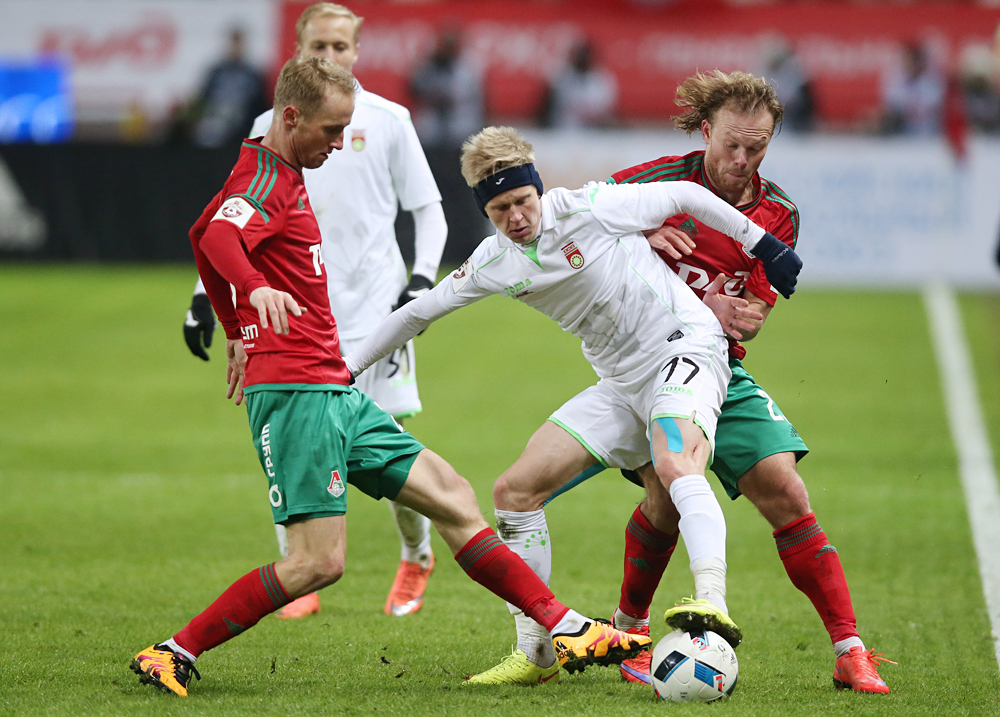 Ufa's Alexander Zinchenko (C) fights for the ball in the 2015/16 season of Russian Premier League football match.
Artyom Korotayev/TASS
Russian club transferred Ukrainian midfielder Alexander Zinchenko to MCFC
Russian football club Ufa (from the capital of the Russian republic of Bashkortostan) and England's Manchester City have signed an agreement on long-term cooperation, Ufa Director-General Shamil Gazizov said July 5.
"We have signed a big agreement with Manchester City, which will be published Friday [July 8]. It will in the future help our club develop from the commercial viewpoint, and it touches upon issues of children's football development," Gazizov told journalists.
On July 4, the Ufa club transferred Ukrainian midfielder Alexander Zinchenko to the English club. Gazizov said Ufa and Manchester City have no fears about statements by FC Shakhtar Donetsk Director General Sergey Palkin, who pledged to bring the English club to "account" for Zinchenko's transfer.
"Palkin is constantly filing something [lawsuits]. When Zinchenko came, I called him and asked to solve some problems, but did not find support, and we followed the legal path. As of today, Zinchenko is a Manchester City player, which means this big club studied that issue and, I think, there are no big problems here. We will pay the compensation I spoke about to Shakhtar," the Ufa director-general said.
The Ukrainian midfielder was transferred to Ufa from Shakhtar in 2015. The player held 24 matches in the past season's championship of Russia, scoring two goals. As part of the Ukrainian national team, Zinchenko took part in the European championship, playing three matches.
Source: Tass.com
All rights reserved by Rossiyskaya Gazeta.