Minister: Russia to do utmost to provide security at 2018 FIFA World Cup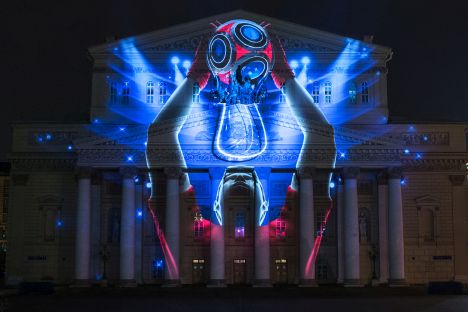 World Cup 2018 will be held from June 14 to July 15, 2018 at 12 stadiums in 11 Russian cities.
Alexandr Wilf / RIA Novosti
The matches of the 2018 World Cup will be held in the 11 cities across Russia
Russia will do everything possible to provide complete security for participants and guests during the 2018 FIFA World Cup, Russian Sports Minister Vitaly Mutko said on July 5.
"We will do everything to make any team and football fans feel comfortable and safe," Mutko, who is also the president of the Russian Football Union (RFU) and chairman of the Russia-2018 Local Organizing Committee (LOC), said.
"We have passed in recent months a law introducing amendments on tougher penalties [for misconduct at stadiums]," he said. "The security during the World Cup has been guaranteed by the government and the concept [for security organization] has been worked out."
"Let football supporters from around the world come to Russia and we will do absolutely everything to make their visit safe," Mutko said. "I want to say in this regard that Russia is totally safe country and we have never had problems with it. Millions of tourists come visiting us, encounter no problems and our country is democratic and multi-confessional."
Russia is currently in full-swing preparations for the global football championship after the country won the bid to host the 2018 World Cup at the FIFA Congress in Guatemala on December 4, 2010. The victory came following a tight race against the bid from England, the joint bid from Portugal and Spain and the joint bid on behalf of Belgium and the Netherlands.
The country selected 11 host cities to be the venues for the matches of the 2018 World Cup and they are Moscow, St. Petersburg, Sochi, Kazan, Saransk, Kaliningrad, Volgograd, Rostov-on-Don, Nizhny Novgorod, Yekaterinburg and Samara.
The matches of the 2018 World Cup will be held between June 14 and July 15 at 12 stadiums located in the 11 mentioned above cities across Russia. Two of the stadiums are located in the Russian capital.
Source: Tass.com
All rights reserved by Rossiyskaya Gazeta.