Pair of Siberian tiger cubs breast-fed by dog at Russian rural zoo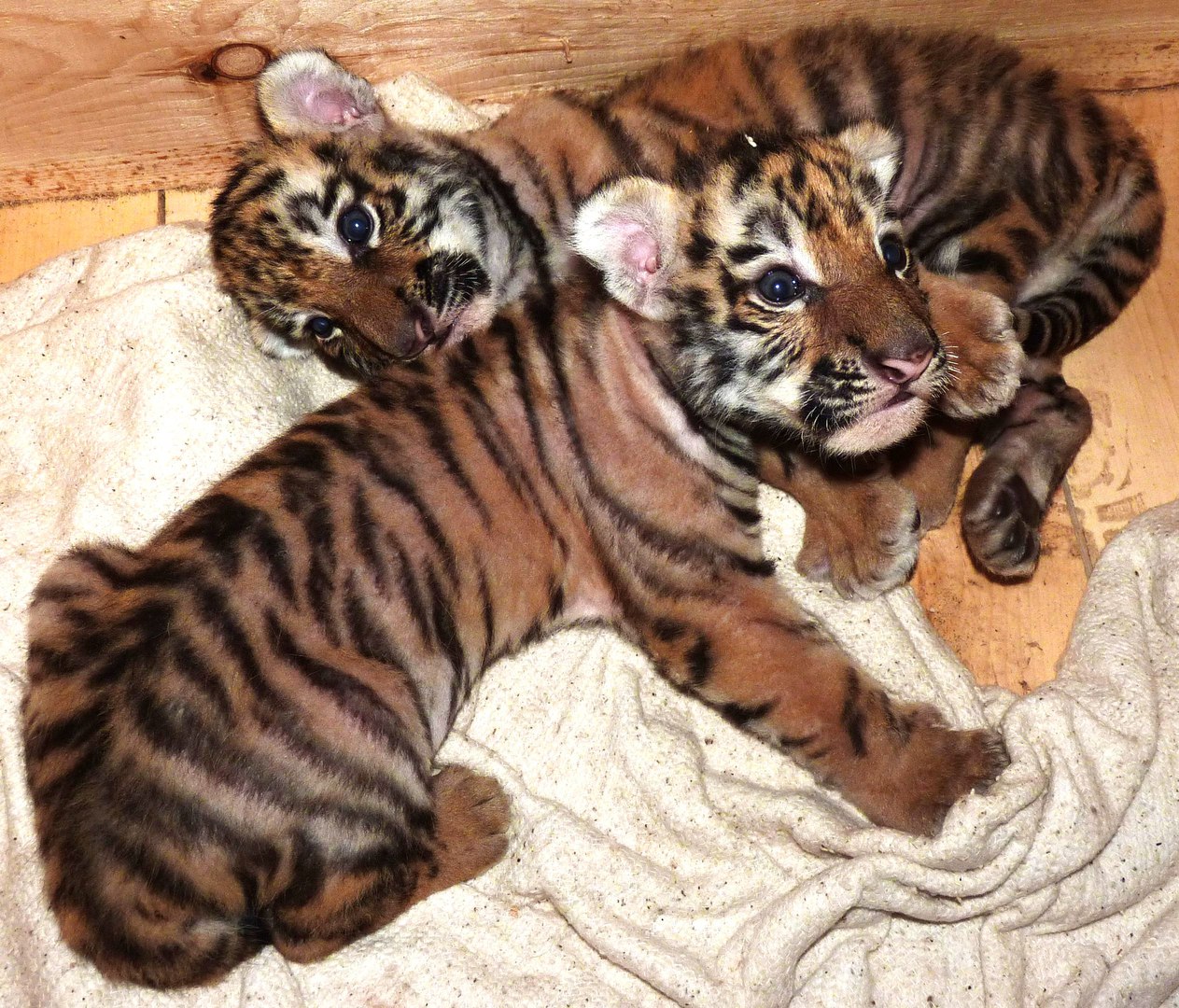 Newborn Siberian tiger cubs at the Bolsherechensk zoo.
vk.com/omskpravitelstvo
Now the cubs are kept in special warm premises
A pair of Siberian tiger cubs, whose mother refused to feed them, have been adopted by a dog, a spokesman for Russia's only rural zoo in the Siberian Omsk region told TASS on July 5.
"Siberian tigress Aza gave birth to two lovely but weak cubs. The mom, regrettably, refused to breast-feed them, so they are being take care of by our attendants and a foster mother - dog Dora," the spokesman for the Bolsherechensk zoo said. "Now the cubs are kept in special warm premises. A veterinarian doctors is keeping an eye on them practically round-the-clock. The cubs enjoy good care - proper feeding, massage, regular walks outdoors."
Source: vk.com/omskpravitelstvo
According to zoo attendants, the tigress might have abandoned her cubs because they were born too weak and in the wild such weak cubs typically don't survive.
Tigress Aza was born in Bolsherechensk in 2009. The cubs' father, three-year-old tiger Graf, was brought to Bolsherechenks from the Krasnodar Zoo some 18 months ago.
Source: Tass.com
All rights reserved by Rossiyskaya Gazeta.