CAS to issue decision on Maria Sharapova's case by September 19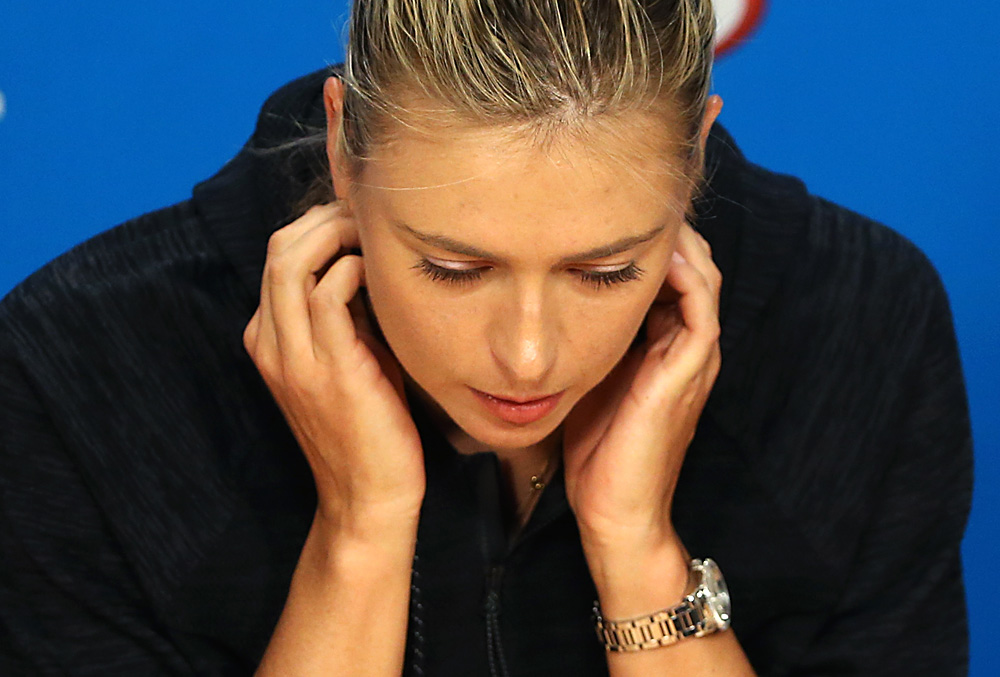 Russia's Maria Sharapova pauses during a press conference, ahead of the Australian Open tennis championships in Melbourne, Australia, Saturday, Jan. 16, 2016.
AP
Russian tennis player will miss 2016 Summer Olympic Games in Rio de Janeiro
The Court of Arbitration for Sport (CAS) in Lausanne will issue the decision on Russian tennis player Maria Sharapova's case by September 19.
In the statement published on the court's official website on July 11, CAS said: "In her appeal to the CAS, Ms Sharapova seeks the annulment of the Tribunal's decision to sanction her with a two-year period of ineligibility further to an anti-doping rule violation. Ms Sharapova submits that the period of ineligibility should be eliminated, or in the alternative, reduced. The final decision will be announced and published by CAS when it is available."
Consequently, Sharapova will miss 2016 Summer Olympic Games in Rio de Janeiro that will take place on August 5-21.
The Russian Tennis Federation (RTF) stated in late May that it decided to enter in the Olympic team Sharapova, Svetlana Kuznetsova, Anastasia Pavliuchenkova and Darya Kasatkina.
In early March, Sharapova announced that her doping tests revealed the presence of performance enhancing drug meldonium in the body system. Following the announcement, former World's No. 1 was provisionally suspended from all tennis-related activities.
The drug meldonium (mildronate) was included in the list of preparations banned by WADA from January 1, 2016. The presence of the meldonium substance in the athlete's blood during and between competitions is a violation of anti-doping rules. The substance belongs to S4 class on World Anti-Doping Agency's (WADA) blacklist (hormones and metabolic modulators).
WADA announced on April 13 that the concentration of less than one microgram of meldonium in the body system of an athlete, whose doping tests were conducted before March 1, was acceptable.
Source: Tass.com
All rights reserved by Rossiyskaya Gazeta.