Russian traveler starts from Australia on circumflight in combined balloon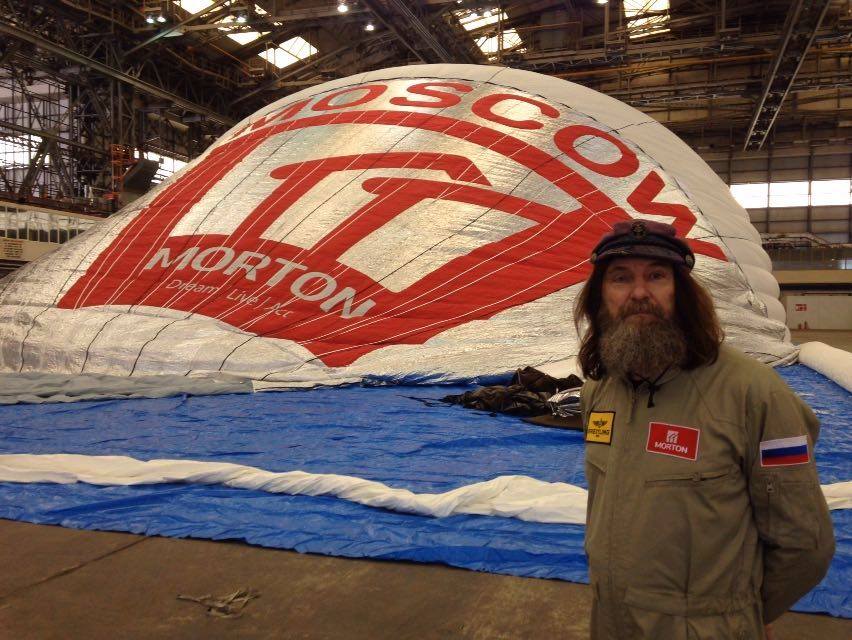 The round-the-world flight is expected to last about two weeks
Russian veteran traveler Fedor Konyukhov started on July 12 on a round-the-world flight from Northam, West Australia, in a 'Morton' Rosiere combined hot-air and helium gas balloon.
The balloon took off at 07:30 local time (00:30 UTC).
Northam is located at 31 degrees south about a hundred km to the northeast of Perth. The balloon will be moving all time west to east climbing at some moments to the altitudes of up to 10,000 meters where the air temperatures may be as low as minus 40 C.
The distance to be covered by the Morton varies between 33,000 km and 35,000 km. The route stretches across Australia, southern Pacific, Chile and Argentina, the Atlantic, the South African Republic, the Indian Ocean, and ends in Australia.
The circumflight is expected to last about two weeks.
At the starting point, the total weight of the helium-filled balloon and the skiff was about 10 tons. This will enable Fedor to reach the altitude of 5,000 meters by the end of Tuesday.
During nighttime, he will have to burn up to a 250 kg tank of propane keep the balloon at a desired altitude. The balloon will thus be getting lighter every day and will make it possible for Konyukhov to ascend and descend to the desired altitudes much faster.
Fedor's son Oskar, who stands at the head of the mission staff, told TASS the balloon should cross Australia within two days under the optimal scenario of the mission and reach New Zealand by the end of the third day.
Source: Tass.com
All rights reserved by Rossiyskaya Gazeta.