Sanctions hamper development of China ties, but are no obstacle - Rogozin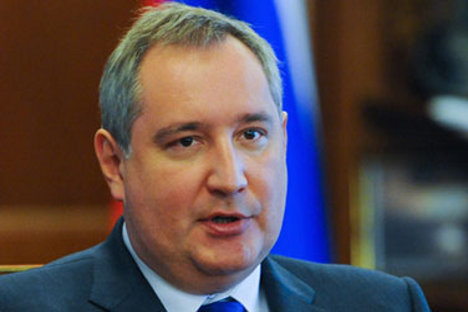 Russian Deputy Prime Minister Dmitry Rogozin.
ИТАР-ТАСС.
Russian Deputy Prime Minister says western sanctions on Russia are illegal.
Sanctions hamper development of relations with China in the technology sector but they do not represent a global obstacle, Russian Deputy Prime Minister Dmitry Rogozin said on July 13.
"Since I know the very dynamic nature of relations between Russia and China, I can state and insist on this - this is not just a phrase said publicly, I am telling you this sincerely - if there were no sanctions, these relations would be even more active. Sanctions hamper us from developing relations with China in the technological sense," Rogozin said at the meeting with heads of Russian regions and Chinese provinces, as well as leaders of companies from both countries.
The deputy prime minister noted that some people link active development of Russian-Chinese relations with "the pressure of sanctions regime - sometimes impertinent, sometimes illegal regime - that directly contradicts functions and traditions of WTO (World Trade Organization) and other international organizations."
He reminded that sanctions against Russia were never considered or approved by UN Security Council. "However, I think this is a great, very serious and unforgivable mistake for those who link active development of relations with China with problems that lately appeared between Russia and large Western powers," he stressed.
"Sanctions are absolutely not an obstacle for us and also not a reason, not a pretext for developing Russian-Chinese relations. These relations will continue to exist because they are dictated by the vital need of our people, our two countries," he said.
All rights reserved by Rossiyskaya Gazeta.