Sukhoi Civil Aircraft to open representative office in China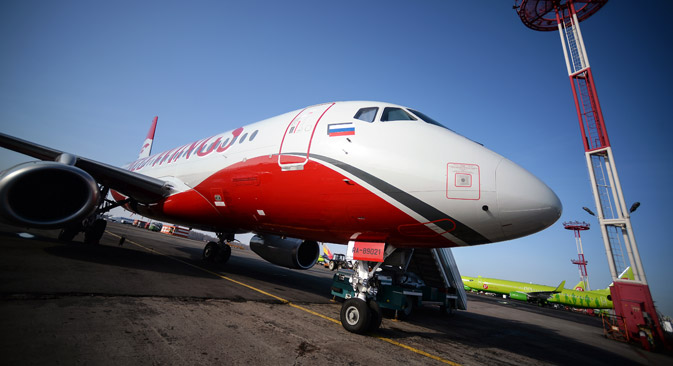 Sukhoi Superject 100 (SSJ-100) at the Domodedovo airport, Moscow Region, on Feb.26, 2015.
Ramil Sitdikov / RIA Novosti
Sukhoi looks to lease SSJ-100 aircraft to airlines in Asia.
Russia's Sukhoi Civil Aircraft plans to open a representative office in China by the end of this year, official representative of the company told TASS on July 12.
"This will be our first overseas representative office; it will be based in Beijing," he said. "Its functionality will comprise marketing and sales of the whole range of SSJ-100 jets, their after-sales service, certification and interaction with financial institutions."
Source: Alena Repkina
The representative office will oversee the setup of a leasing company to sell SSJ-100 jet liners in China.
The company, owned by the Russian-Chinese Investment Fund, the United Aircraft Corporation, and China's New Century International Leasing, plans to lease 100 aircraft to airlines in China and Southeast Asia.
All rights reserved by Rossiyskaya Gazeta.