Putin sends condolences to Hollande over Nice terrorist attack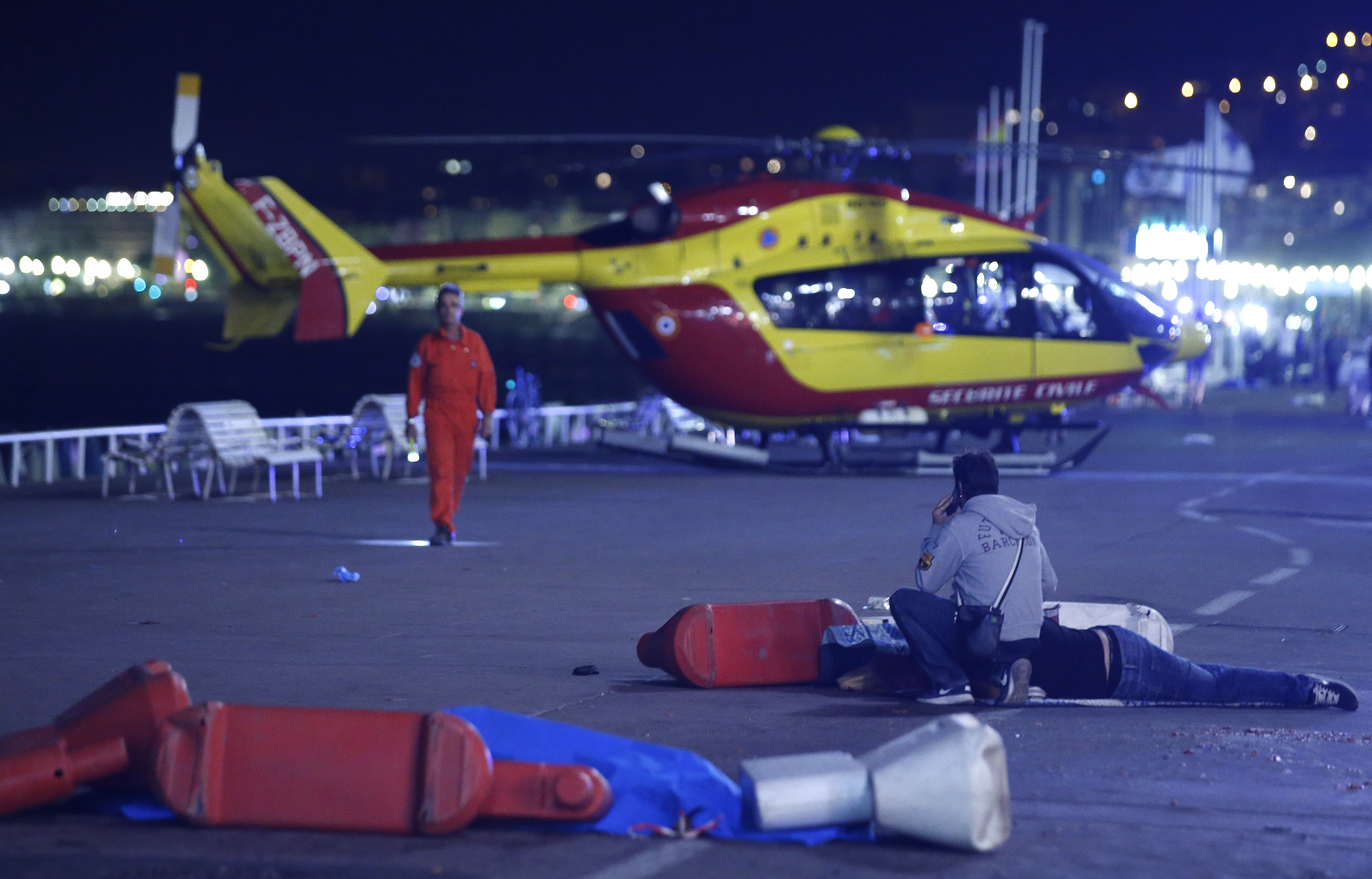 An injured individual is seen on the ground after at least 84 people were killed in Nice, France, when a truck ran into a crowd celebrating the Bastille Day national holiday July 14, 2016.
Reuters
Russian leader is shocked by brutality and cynicism of this crime
Russian President Vladimir Putin is shocked by the brutality and the cynicism of the terrorist attack in Nice.
In the telegram sent to French President Francois Hollande, Putin said: "Brutality and cynicism of this crime committed on French National Day are shocking. We have once again seen that human morals are absolutely foreign to terrorism - its victims are innocent civilians, including women and children."
The Kremlin press service said the Russian leader also "stressed that it is necessary to unite forces of all civilized humankind to defeat 'this terrible evil', consistently and uncompromisingly fight against all forms and manifestations of terrorism - to destroy or neutralize militants and their ideologists no matter where they are hiding, systematically destroy infrastructure of extremist underground and strictly prevent its financial support."
"The Russian president confirmed that Russia is ready for closest cooperation with France and other international partners in all spheres of anti-terrorist activities," the Kremlin added.
Putin conveyed condolences to the friends and families of those killed and wished soonect recovery to those injured in the attack.
On July 14 evening, a lorry ploughed through a crowd during Bastille Day celebrations on the Promenade des Anglais in the southern city of Nice. According to latest reports, 84 people were killed in the attack and dozens were injured, 18 people are in critical condition. The driver was shot dead by police.
Source: Tass.com
All rights reserved by Rossiyskaya Gazeta.