Turkish events may postpone tourist chartered flights - ATOR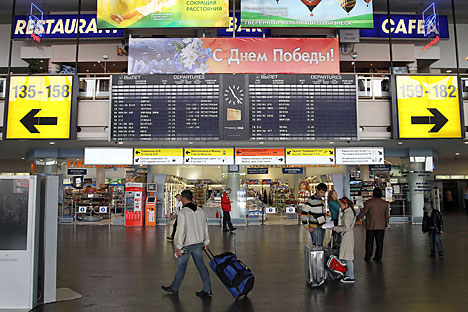 On June 30, Russian President Vladimir Putin cancelled the ban on charter flights between Russia and Turkey.
Getty Images/Fotobank
Putin cancelled ban on charter flights between Russia and Turkey on June 30
The recent events in Turkey may cause the situation, where resuming of tourist chartered flights to that country will be postponed, head of the Russian Association of Tourist Operators (ATOR) Maya Lomidze said in an interview with the Vesti FM radio station on July 16.
"Only the day before yesterday we had consultations with the Turkish delegation, where we discussed safety of our tourists, and now, of course, the situation has changed completely," she said. "We are not speaking now about safety measures for our tourists, we are speaking now about peaceful skies above Turkey. Most likely, there will be another meeting of all the involved authorities."
"As yet, I believe, it is too early to speak about opening chartered flights," she continued, adding security measures were the announced condition to launch chartered programs to Turkey.
A group of insurgents staged a military attempt coup in Turkey on the night from July 15 to July 16. Bombs were dropped on the parliament building and the presidential palace in Ankara. According to latest reports of the prosecutor's office at least 60 people have been killed in clashes in Ankara and Istanbul.
According to Reuters, 29 colonels and five generals among 1,563 members of the armed forces were arrested in the wake of the coup attempt.
Source: Tass.com
All rights reserved by Rossiyskaya Gazeta.