NIH to award Skoltech biochemist wizard with Director's prize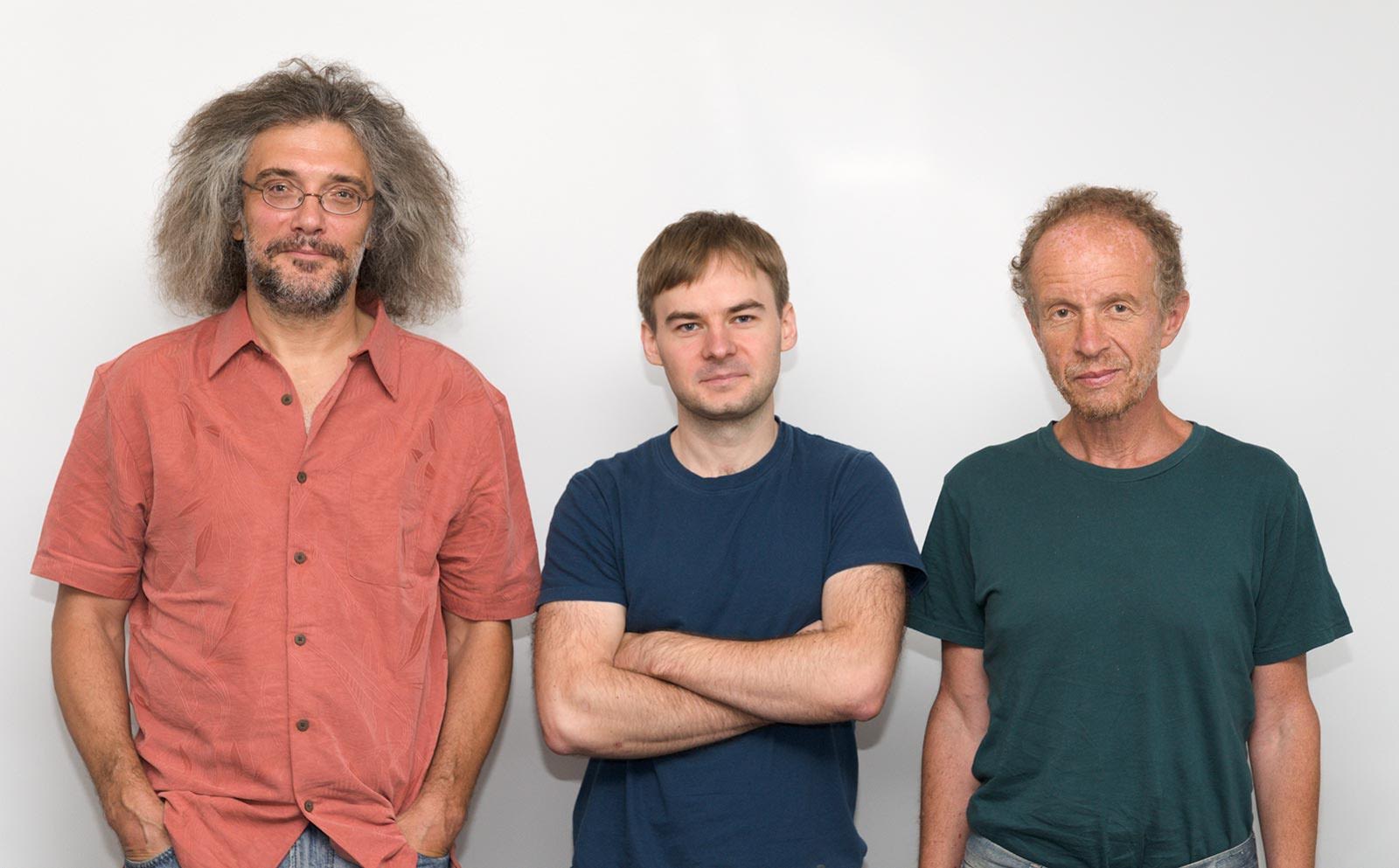 Konstantin Severinov (left), Sergey Shmakov (center), Yevgeny Kunin.
Skoltech
Sergey Shmakov awarded for his research in CRISPR-Cas systems
Skoltech PHD student, Sergey Shmakov of Professor Konstantin Severinov's research group will receive the National Institutes of Health (NIH) Director's award for his work on CRISPR-Cas systems. The ceremony will take place on the July 19 at the NIH in Bethesda, Maryland in the U.S., according to Skoltech's press service.
Sergey Shmakov is being awarded for his research in CRISPR-Cas systems. In one of the latest breakthroughs, scientists suggested that the CRISPR-based RNA targeting approach (C2c2 system) may allow researchers to make temporary modifications to cells. "It is an option to precisely manipulate RNA and in prospective C2c2 can be a very powerful tool in cellular manipulation", states the press-release.
The NIH Directors' award
The NIH Director's award is an annual prize given to researchers and clinical scientists, who demonstrate superior skill and leadership in science. This prize is awarded for the discovery or invention of a new scientific principle, process or device that results in substantial benefits or makes significant contributions to science and the NIH's work.
The CRISPR system
CRISPR-Cas9 technology is revolutionizing the genomics field. CRISPR stands for Clustered Regularly Interspaced Short Palindromic Repeats, which are key components of a system used by bacteria to defend against viruses. Cas9 is one of the enzymes produced by the CRISPR system that binds to DNA in a highly sequence-specific manner and cuts it, allowing researchers to target specific regions of the genome and edit them, curing mutations.
Sergey Shmakov's work
"Skoltech Master's and PhD students undergo training in the world's best labs and acquire unique skills and connections. At the same time, they make decisive contributions to ongoing projects. For example our PhD student, Sergey Shmakov predicted and discovered the C2c2 system and a number of other completely unknown CRISPR-Cas systems using purely bioinformatics approaches. It was then confirmed through experiments in the Feng Zhang lab at MIT and in my lab at Rutgers University.", Professor Severinov explained.
Source: Tass.com
All rights reserved by Rossiyskaya Gazeta.