Well-known journalist Pavel Sheremet killed in car blast in Kiev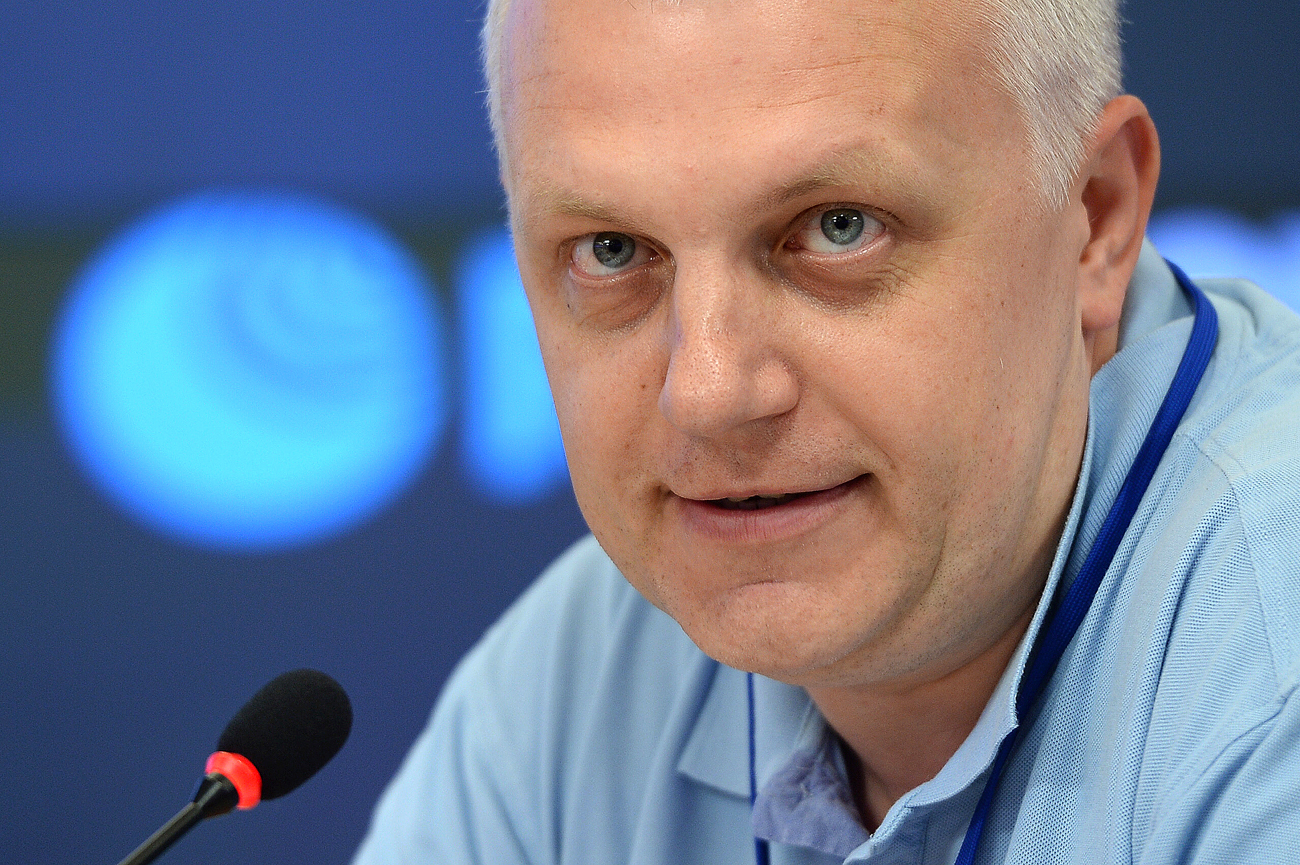 Pavel Sheremet was killed in central Kiev on July 20.
Ramil Sitdikov / RIA Novosti
Kiev police classify Sheremet's death as premeditated murder
Well-known journalist Pavel Sheremet has been killed in central Kiev, the Ukrainskaya Pravda newspaper reported on Wednesday, July 20.
According to the publication, "On Wednesday morning, well-known journalist Pavel Sheremet was killed in a car bomb explosion. The car belonged to the Ukrainskaya Pravda head Yelena Pritula, but she was not in the car, the report says.
The car in which Sheremet was riding exploded at the corner of Bogdan Kmelnitsky and Ivan Franko streets.
Kiev police has preliminarily classified the death of journalist as premeditated murder.
"The information collected on this case was registered in Kiev's Shevchenkovsky police department. Investigators preliminarily classify this as a premeditated murder. Prejudicial inquiry has been launched," the press service of Ukrainian Interior Ministry's Kiev department said.
Ukrainian President Pyotr Poroshenko has ordered law enforcement agencies to immediately investigate the death of Sheremet.
"Those guilty should be punished," Poroshenko wrote on his Twitter microblog. "I knew Pavel personally. I sympathize with his family and friends," he added.
Pavel Sheremet was born in Minsk on November 28, 1971. In 1998, he took a job as a special correspondent of the Novosti program on Russia's ORT TV channel and in January 1999 took the post of the managing editor of the Russian and foreign bureau of the TV channel's information programs. He was the presenter of the weekly analytical program Vremya. Since 2009 he was editor of the politics and society in the Ogonyok magazine.
For the past five years, Sheremet has been staying in Kiev, working in Ukrainskaya Pradva, as well as an anchorman on Vesti radio.
Source: Tass.com
All rights reserved by Rossiyskaya Gazeta.