Konyukhov to ride out last stretch and brace for grand finale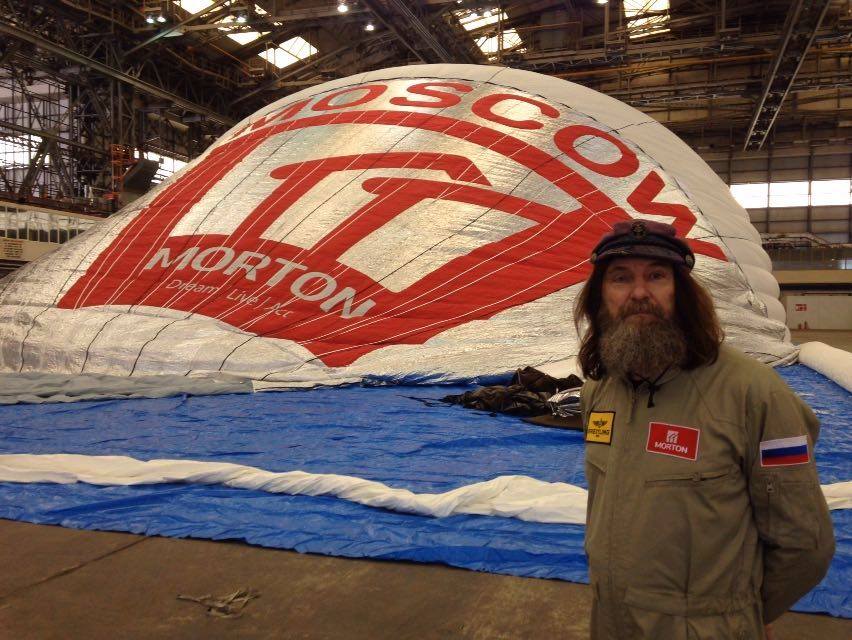 Russian traveler Fyodor Konyukhov.
Facebook
Famed Russian traveler covered more than three-quarters of the distance
Famed Russian traveler Fyodor Konyukhov, who is on a solo balloon flight around the world, has covered more than three-quarters of the distance. However, the last quarter - over the Indian Ocean - promises to be the most dangerous as well as the most difficult, Konyukhov's son Oskar told TASS over the phone from Northam, Western Australia, on July 21.
"My father's main task now is to ride out the storm and live for today," said Oscar who is the head of the flight control center. "He has ascended to heights of over 10,000 meters. By comparison, Mount Everest, which is 8,848 meters high, is known as the death zone. He was able to repair three of the balloon's six burners, but so far he has not used them."
Over the past 24 hours, Konyukhov has been cruising at a speed of over 200 kilometers per hour mostly at an altitude of roughly 8,200-8,500 meters above sea level. At the moment the balloon is approximately 800 kilometers southeast of Africa's southern coast. In its path ahead, Konyukhov's balloon is gradually heading towards rough skies with an airflow that splits in two. With a powerful cyclone approaching the balloon's route, he would need to avoid it by maneuvering the balloon within the northern part of the cyclone's airflows.
Konyukhov Sr. started his daring round-the-globe solo balloon escapade from Northam in the small hours of July 12. By now, he has crossed Australia, the Pacific Ocean, South America, and the Atlantic Ocean, having flown over the southern tip of Africa and into the airspace of the Indian Ocean. The flight is expected to finish in Australia in approximately the same area from where it had taken off.
The balloon will cover a distance of nearly 35,000 kilometers. Overall, the entire voyage is expected to take about two weeks.
Source: Tass.com
All rights reserved by Rossiyskaya Gazeta.