Fedor Konyukhov finishes the round-the-globe balloon voyage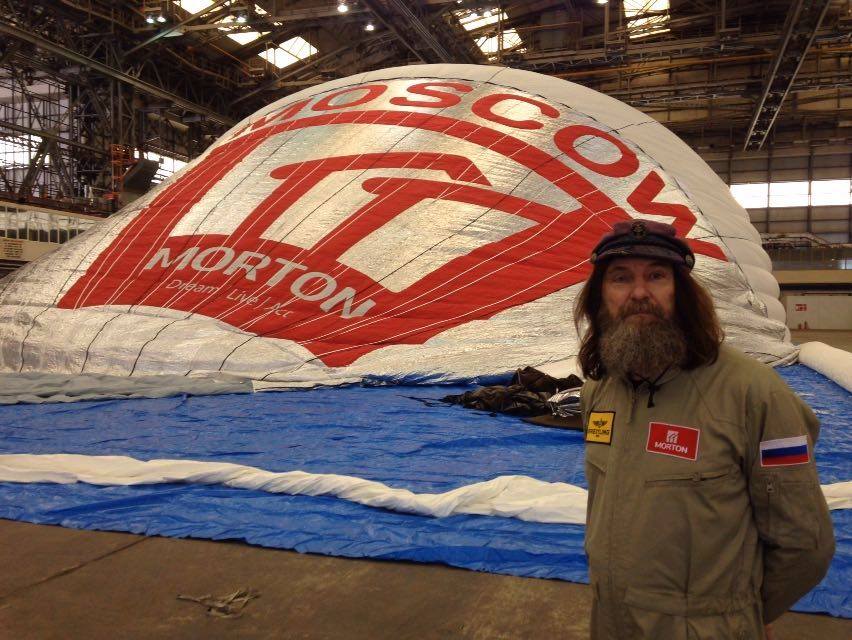 And set a new world record
Russian traveler Fedor Konyukhov finished the round the globe voyage on the Morton balloon as he landed in West Australia deserted area - 20 kilometers from Bonnie Rock, TASS learned from the support team's member Anton Parfenov, who is at the scene.
"We have managed it by the very landing," he said on July 23. "Two helicopters, and I believe three cars, have arrived from Northam."
"People from nearby houses have come here in their cars. Now, we, about 50 of us, are trying to wrap the balloon or it will be pushed away by the wind. Fedor looks fine, next to him are sons Oscar and Nikolay, tears in their eyes."
A few hours earlier on July 23, the Russian traveler reached the meridian of west Australia's Northam (116° 39'58"E), from where he began the journey eleven days earlier.
The Russian traveler's result is close to 11 days, 5 hours and 31 minutes (specialists will give exact figures later on). Konyukhov is also the first traveler ever, who managed to fly around the globe at the first attempt.
Source:
Tass.com
All rights reserved by Rossiyskaya Gazeta.