Swimming champion Efimova to fight Olympic ban with lawsuit at CAS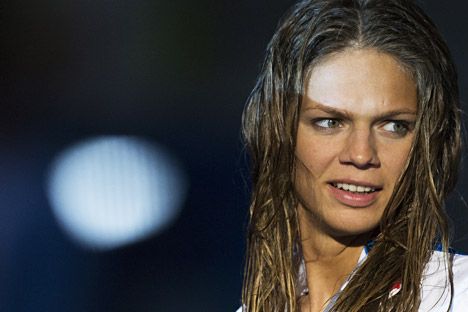 Russian swimmer Yulia Efimova.
Alexander Vilf / RIA Novosti
FINA bars Russian swimmer from Rio 2016 on July 25
Russia's titled swimmer Yulia Efimova may file a lawsuit at the Court of Arbitration for Sport (CAS) to challenge her ban from the 2016 Olympic Games on July 29, her attorney told TASS on July 26.
"We are preparing Efimova's lawsuit which will most likely be filed at CAS on July 29," Artyom Patsev said.
The International Olympic Committee announced on July 24 that Russian athletes who were never caught for doping would be able to compete in the 2016 Olympics in Rio de Janeiro.
Efimova, who was Russia's 2012 Olympic bronze medalist, a winner of multiple European tournaments and four-time world swimming champion, was suspended for doping in May 2014.
In May 2016 the Doping Panel of the International Swimming Federation (FINA) decided to lift a temporary suspension placed on Efimova.
On July 25, FINA announced its decision to bar Efimova from taking part in the 2016 Summer Olympics.
Source: Tass.com
All rights reserved by Rossiyskaya Gazeta.