Kremlin rejects reports of preparations for military operation in Aleppo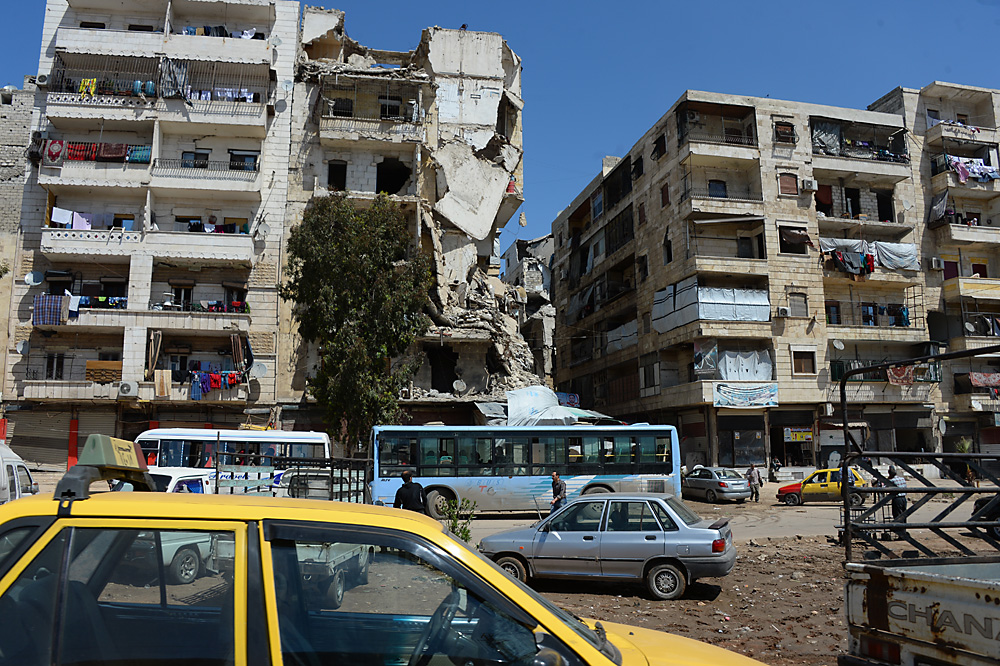 Local citizens continue to live in destroyed buildings in the Salah ad-Din District in Aleppo.
Mikhail Voskresenskiy/RIA Novosti
'This is the preparation of a humanitarian operation,' says Dmitry Peskov
Kremlin spokesman Dmitry Peskov rejected media reports on July 28 that the Russian armed forces were allegedly preparing a military operation near Aleppo in Syria under the guise of a humanitarian effort.
"This is the preparation of a humanitarian operation and there are no grounds for having any doubts about this," Peskov said.
The Russian contingent has all the necessary information for carrying out this mission, the presidential spokesman said.
"The Russian military contingent is providing effective and real humanitarian assistance locally," Peskov said.
"Being present on the spot, it naturally possesses fuller information for more effective and fuller provision of this aid, which the suffering population urgently needs," Peskov said.
The humanitarian operation is being carried out on instruction from the Russian president and on his initiative, the Kremlin spokesman said.
"The theme of humanitarian operations was, indeed, broadly discussed both with our American partners and Syrian partners," Peskov said.
Russian Defense Minister Sergei Shoigu said earlier that Moscow and Damascus were beginning a large-scale humanitarian operation in Aleppo.
According to Shoigu, four corridors will be established for leaving the city. Civilians and militants who have decided to lay down their arms will be able to leave the city via three corridors while the fourth corridor will be used for militants with arms.
Since 2012 when armed groups attacked Aleppo, the majority of its residents have moved to the western part of the city controlled by Syrian government forces. However, up to 250,000 people may remain in the east of Aleppo.
Source: Tass.com
All rights reserved by Rossiyskaya Gazeta.