Eleven French deputies arrive in Crimea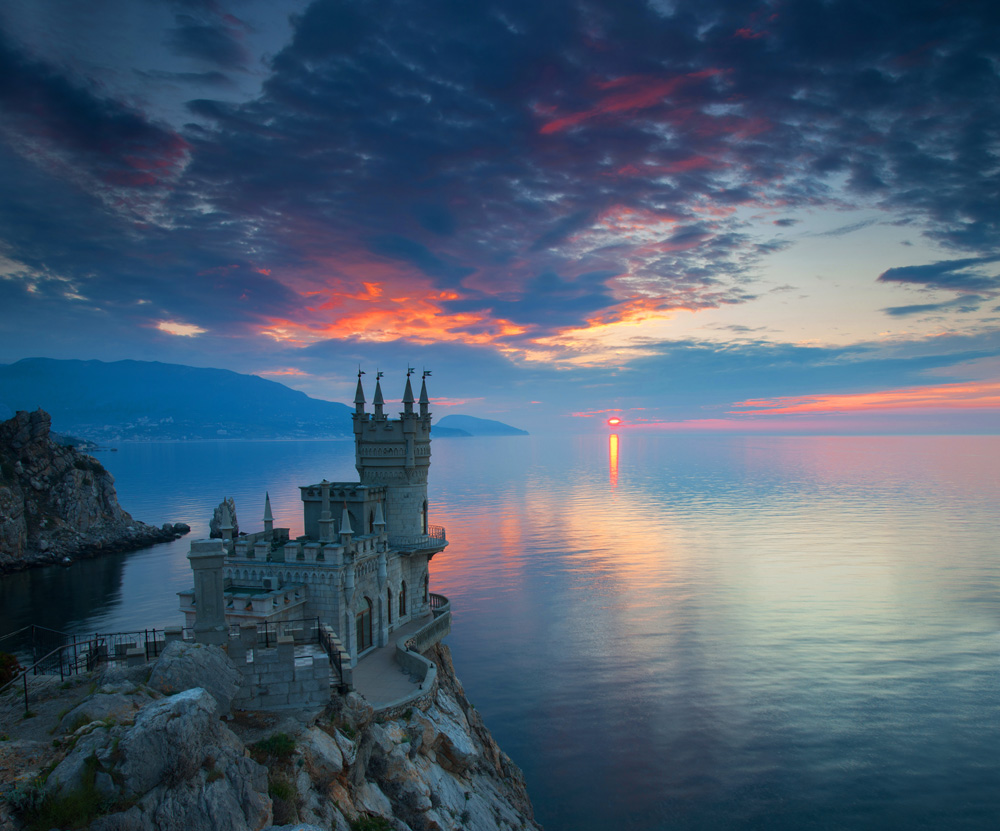 On July 31, the French delegation will attend the celebrations of Russian Navy Day in Sevastopol.
shutterstock
This is their second trip to the peninsula since 2014
Eleven deputies of the French National Assembly arrived in Crimea for a three-day visit on July 29. The delegation is lead by French National Assembly member and co-chairman of the Franco-Russian Dialogue Association Thierry Mariani.
"Last year, we said we will be back. And we will be back again next year if necessary," Mariani told journalists, adding that the delegation would keep on coming to Crimea until the international community sees the real state of affairs in this regions.
The situation around Crimea "is gradually changing, evolving," he said. "We are of the right track."
He called on Western European lawmakers to follow the lead of French lawmakers. "Many are speaking about Crimea but few come here. It's better first come and see the situation with one's own eye," Mariani said.
The visit is taking place despite objections from the French Foreign Ministry.
Leonid Slutsky, the head of the Russian Peace Fund and the heads of the Russian State Duma Committee for CIS Affairs, is accompanying the French lawmakers on their tour of Crimea for the second time.
According to Slutsky, this year's delegation is more representative than last year. "It includes the senators and deputies who pushed for the adoption of a resolution on lifting the anti-Russian sanctions through both chambers of the French parliament and succeeded in doing that. They are the people who told Western Europe about the real state of things in Crimea and Sevastopol last year," Slutsky concluded.
The French parliamentarians will meet Crimea's Head Sergei Aksyonov; Vladimir Konstantinov, the head of Crimea's State Council, and Prosecutor Natalya Poklonskaya. They will visit the Krasnyi memorial to the victims of Nazi terror; the French military cemetery in Sevastopol and a French cultural center (Alliance Francaise).
On July 31, the French delegation will meet Black Sea Commander Admiral Alexander Vitko and will attend the celebrations of Russian Navy Day in Sevastopol. The French deputies will return to Moscow late at night the same day.
Last summer, a group of 10 deputies and senators of the French National Assembly (parliament) visited Crimea despite strong objections from the French Foreign Ministry. They were the first West European lawmakers to visit the peninsula after its reunification with Russia. That trip produced a negative reaction in the West. Ukraine declared the entire French delegation persona non grata.
Source: Tass.com
All rights reserved by Rossiyskaya Gazeta.