Humanitarian corridors can be opened from and into Aleppo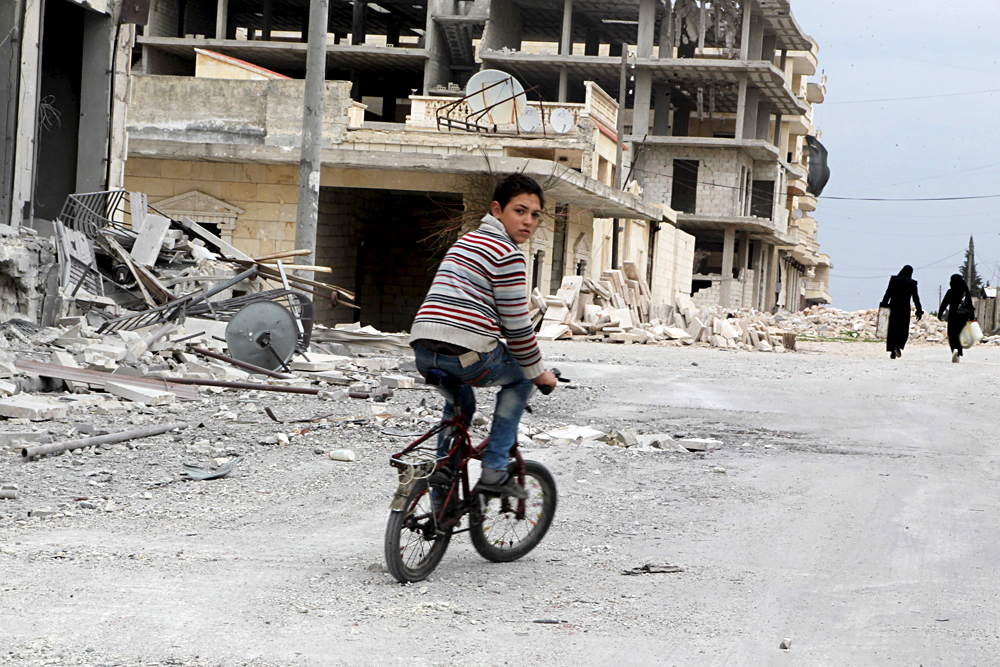 A boy rides a bicycle near damage in Kafr Hamra village, northern Aleppo countryside, Syria February 27, 2016.
Reuters
Moscow and Damascus begin large-scale humanitarian operation in the city
Humanitarian corridors for peaceful missions can be opened both from Syria's Aleppo and into the city, if necessary, Russian Deputy Defense Minister Anatoly Antonov said on July 29.
"If need be, humanitarian corridors for peaceful convoys will be opened not only from Aleppo but also into that city. However, we won't allow under any circumstances additional arms supplies from outside to the areas controlled by militants," he said.
Russian Defense Minister Sergei Shoigu said on July 28 that Moscow and Damascus were beginning a large-scale humanitarian operation in Aleppo.
According to Shoigu, four corridors will be established for leaving the city. The humanitarian effort also envisages the delivery of foods, medicines and essential items for civilians by air.
Source: Tass.com
All rights reserved by Rossiyskaya Gazeta.