Putin to visit St. Petersburg to participate in Navy Day celebration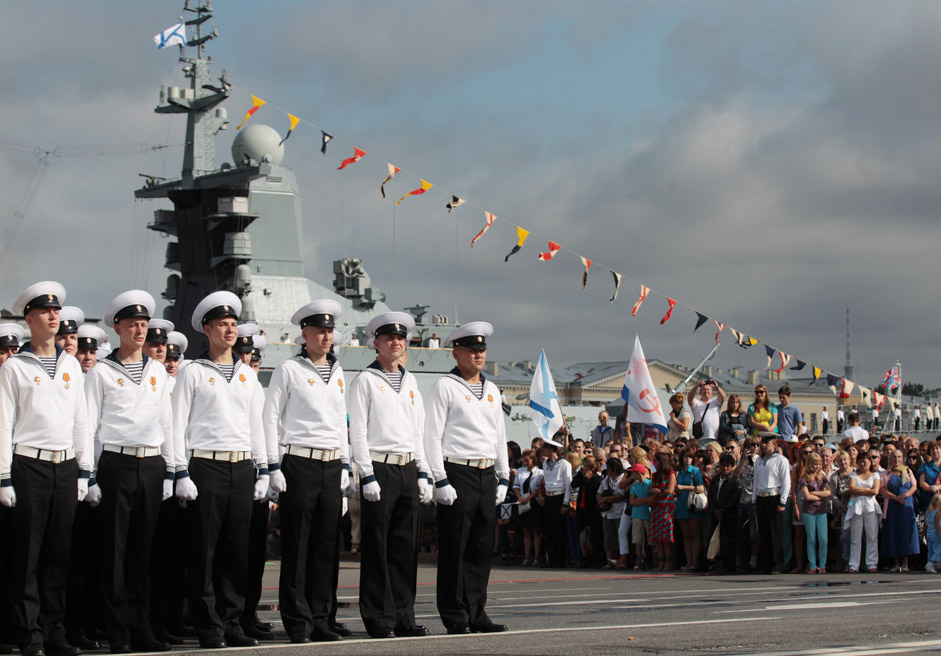 The day of the Russian Navy in St. Petersburg, 2013.
Igor Russak / RIA Novosti
Russian leader is going to St. Petersburg with a working visit
Russian President Vladimir Putin is going to St. Petersburg with a working visit, where he will participate in the celebration of the Navy Day, the Kremlin press service said on July 31.
"The Head of state will pass on the boat commissioned Navy warships and congratulate the crew on the Navy Day. A distinctive feature of the celebration in 2016 - participation of the new generation of ships and submarines in the parade enrolled in the Navy as a result of implementation of the State program of military shipbuilding," the press-service said.
It was reported earlier, that Vice-Admirals Viktor Kravchuk and Sergey Popov were removed from the command of the fleet for neglect in combat training and distortion of information in the reports on the real state of things. This decision followed a check of the Baltic Fleet held from May 11 to June 10. The defense minister ordered to hold a repeat check of the Baltic Fleet at the end of the year.
Vice-Admiral Alexander Nosatov and Vice-Admiral Igor Mukhametshin temporarily perform the duties of the Baltic Fleet commander and chief of staff.
Source: Tass.com
All rights reserved by Rossiyskaya Gazeta.