Russian Defense Ministry invites NATO experts to Moscow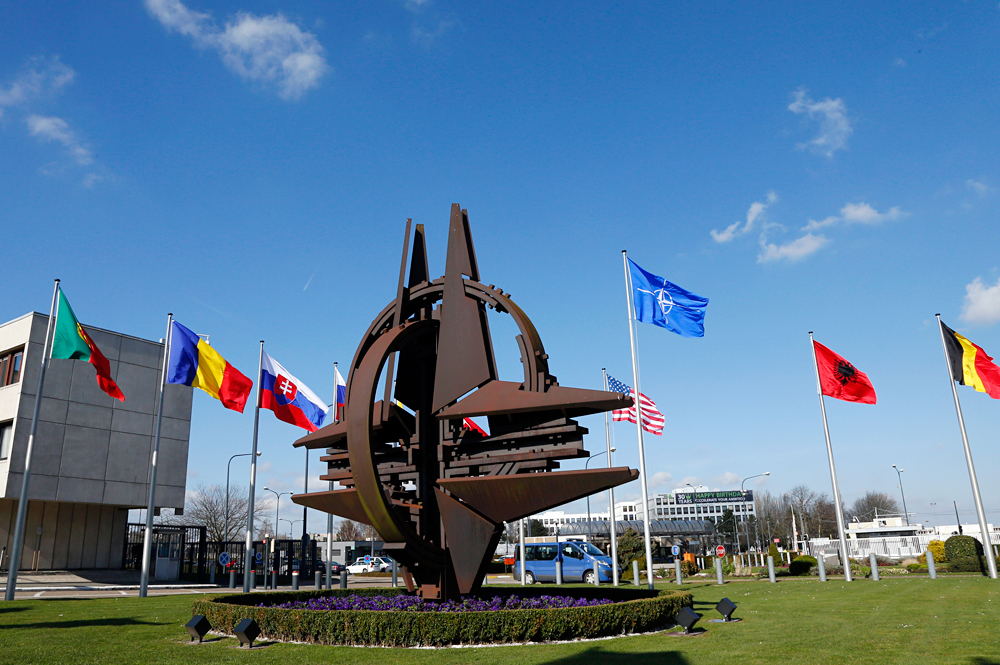 The NATO headquarters in Brussels.
Reuters
Russian and NATO experts may hold consultations on situation in Europe
The Russian Defense Ministry has invited NATO experts to hold consultations in Moscow in September on the military-political situation in Europe, deputy minister Anatoly Antonov said on August 1.
"NATO military experts are invited to Moscow in September 2016 for consultations on the military-political situation in Europe," Antonov said.
According to the deputy defense minister, the Russian military department held on July 29 a briefing for military attaches accredited in Moscow during which informed them of the results of the NATO-Russia Council's (NRC) July meeting. "Despite the difference of views on the causes and effects of the decision made at the Alliance summit in Warsaw, the Russian side expressed readiness for a constructive dialogue on issues of mutual interest," Antonov said. He added that the Russian Defense Ministry "is thoroughly analyzing the decisions announced in Warsaw."
The deputy minister said that the Russian side at the meeting of the NATO-Russia Council proposed a "positive program" for the development of relations with the Alliance. According to him, its implementation would promote the "de-escalation of tensions and prevent military incidents on the contact line between the sides' armed forces."
"Mutual readiness to ensure military aviation flights over the Baltic only with transponders switched on is a priority for the Russian Defense Ministry. To this end, experts of NATO and non-NATO Baltic states are invited to Moscow for consultations and working out coordinated measures for implementing this initiative, put forward by Finnish President Sauli Niinisto," Antonov said.
In early July, Russian President Vladimir Putin said at a joint news conference with President of Finland Sauli Niinisto that Russia supported the Finnish proposal to ban flights of aircraft with transponders turned off over the Baltic. The Russian leader said then that not only Russian aircraft are flying over the Baltic Sea with their transponders off. NATO planes, in his words, do exactly the same. "The number of flights of NATO countries' aircraft in this regime is twice as big as that of Russia's," he said. "This is not our fantasy, it is statistics."
During the talks with Putin, the Finnish president advanced an initiative to agree rules of flights over the Baltic Sea to guarantee their safety. "We are fully aware that there is certain fear of Russia in the Baltic countries, just as Russia sees NATO as a threat. It is necessary to take small steps to build up trust," Niinisto said. "Efforts aimed at avoiding the situation that can inflict harm could be a small step. For example, these are flights with transponders turned off. I suggested that we together agree that transponders are used all the time during flights in the Baltic region," the Finnish president said.
Source: Tass.com
All rights reserved by Rossiyskaya Gazeta.