Russian Mi-8 helicopter shot down in Syria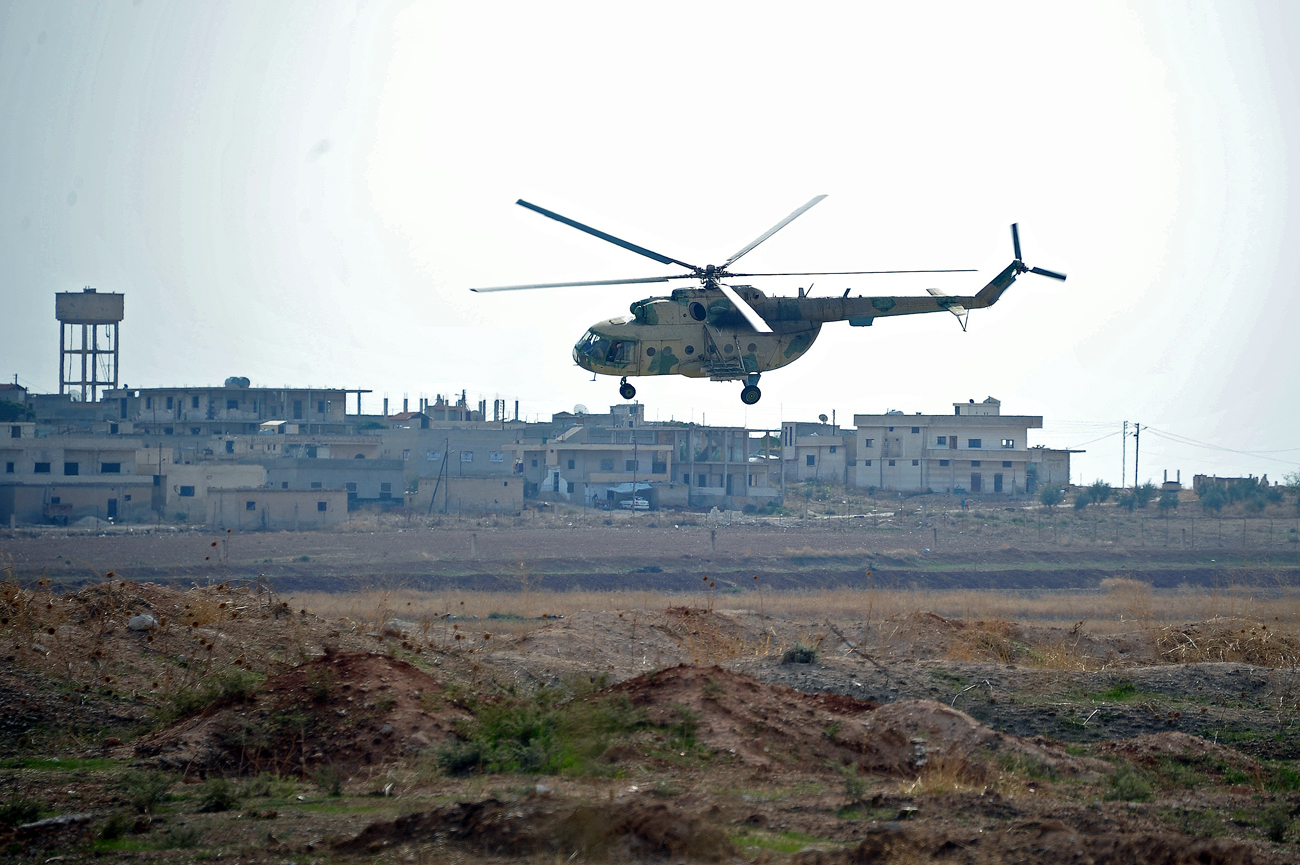 A helicopter Mi-8 flies over the Hama airbase near the city of Hama, Syria's Hama Province.
Dmitriy Vinogradov / RIA Novosti
Five servicemen on board probably died – Kremlin
Russia's Mi-8 helicopter has been shot down with fire from the ground over Syria's Idlib province, the Defense Ministry has said.
"On August 1 a Russian transport helicopter Mi-8 was shot down by ground fire on the way to the Khmeymim air base after delivering humanitarian aid to the city of Aleppo. There were three crewmembers and two officers from Russia's center for the reconciliation of warring factions in Syria on board. All available resources have been employed with the aim of finding out what happened to the Russian military servicemen," said the Defense Ministry.
According to the Defense Ministry's sources all those on board the Russian helicopter died, Russian presidential spokesman Dmitry Peskov told reporters.
"All those inside the helicopter, as far as we know from information available from the Defense Ministry, were killed. They died a heroic death, because they tried to steer the aircraft away to minimize casualties on the ground," Peskov said.
"The Kremlin offers deep condolences to the dear ones of our killed military servicemen," he added.
Source: Tass.com
All rights reserved by Rossiyskaya Gazeta.