Kremlin rejects reports on alleged gas use in area of attack on Mi-8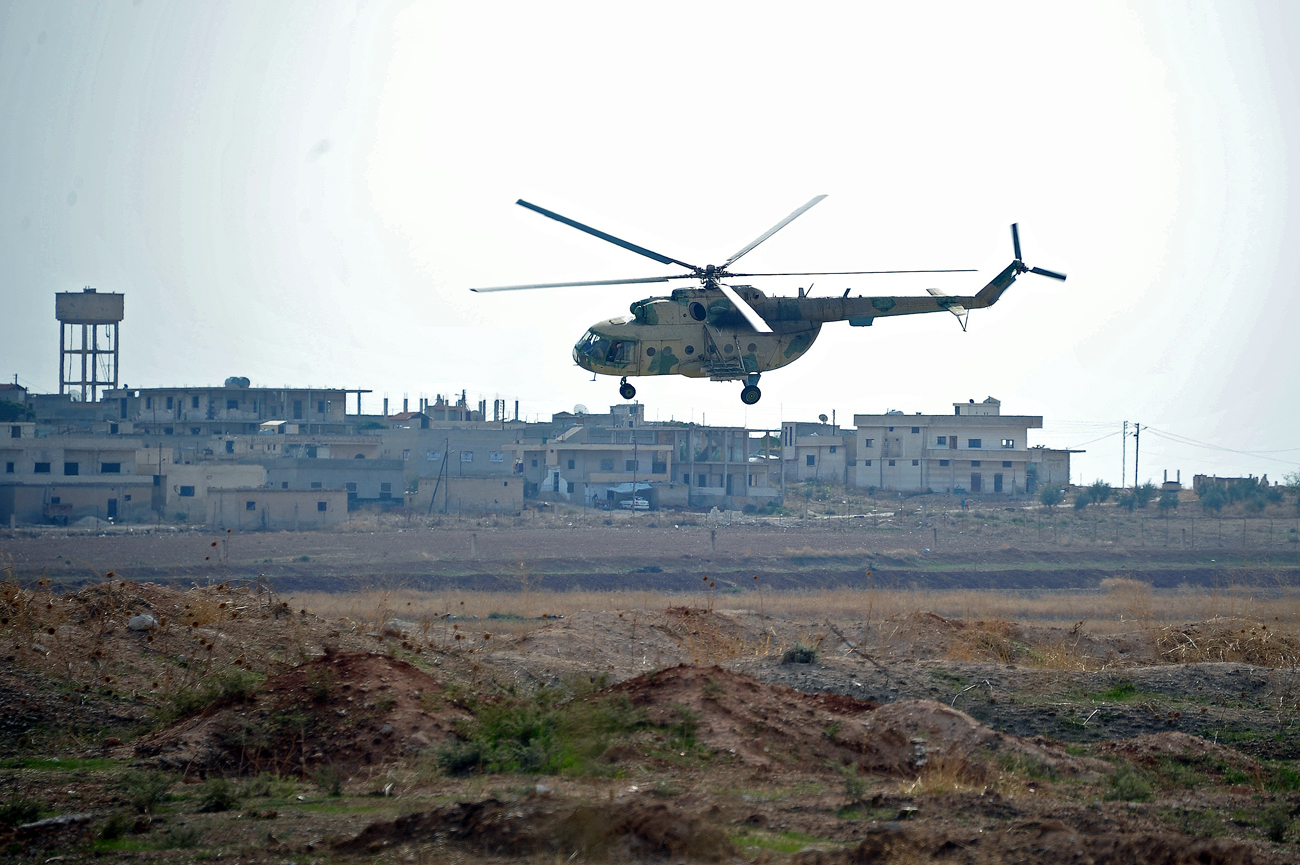 A helicopter Mi-8 flies over the Hama airbase near the city of Hama, Syria's Hama Province.
Dmitriy Vinogradov / RIA Novosti
Russian helicopter shot down in Syria on August 1
Kremlin spokesman Dmitry Peskov has slammed as a false information release the media reports that toxic gas was allegedly dispersed in the area where a Russian helicopter was earlier shot down in Syria.
"I don't have information; we don't have information about how the operation is proceeding," Peskov said.
"It is very hard to react to such information releases: it is not always clear what they are based on, what their sources are and so on," the Kremlin spokesman said.
The news agency Reuters reported on August 2, citing representatives of Syrian opposition forces that on the night after a Russian Mil Mi-8 helicopter was shot down, some helicopter allegedly dropped containers with toxic gas on a township near the place of the disaster. The report also claimed that more than 30 people had suffered from the gas.
The Kremlin spokesman advised journalists to turn to the relevant departments for details of what was going on in the region.
"Probably, these issues shouldn't be addressed to the Kremlin," Peskov said.
The Russian Mi-8 helicopter was shot down on August 1 in the Syrian province of Idlib with fire from the ground on the way to the Hmeymim air base after delivering humanitarian aid to the city of Aleppo. There were three crewmembers and two officers from Russia's center for reconciliation of the warring parties in Syria on board. All died.
Source: Tass.com
All rights reserved by Rossiyskaya Gazeta.