Russian ambassador to UN says met Trump twice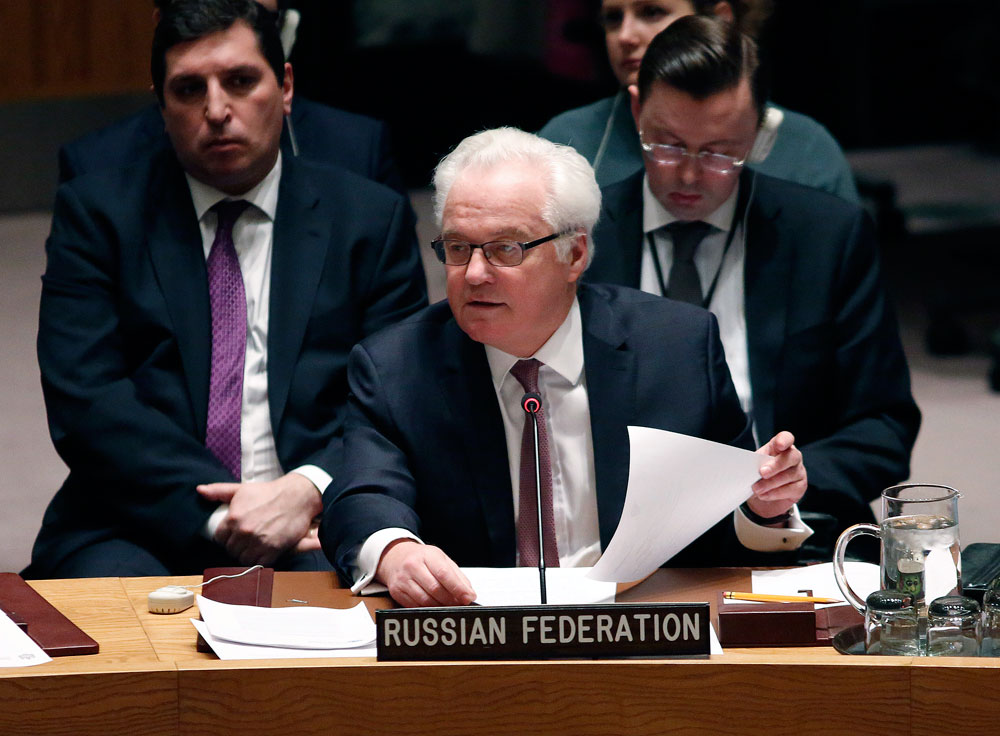 Russian ambassador to UN Vitaly Churkin.
EPA / Vostock-photo
'He really impressed me,' Vitaly Churkin says
Russian ambassador to the UN Vitaly Churkin said on August 1 he had had two meetings with the Republican candidate for the White House, Donald Trump, who is the Republican candidate for U.S. presidency and the man had produced an encouraging impression on him.
Churklin said it while speaking to reporters at the UN headquarters.
"I met with Trump," he said. "I think our first meeting took place in 1986 and the second, a few years ago. He really impressed me."
Churkin recalled that he accompanied Soviet ambassador Yuri Dubinin on a trip to New York thirty years ago. Dubinin then had a meeting with a group of top business executives and Trump was among them.
"This was a brief meeting but I was very, very impressed," he said. "You know, I was impressed by his energetic, open approach to doing business. Such are my personal recollections going some thirty years back."
Churkin refrained from comments on Trump's indications that he might possibly recognizes the status of Crimea as a part of Russia.
"That's a nice step but I'm not going to discuss it," he said.
Also, he declined to answer a question on whether or not Trump could be a good president.
On July 31, Trump said in an interview with the ABC the people of Crimea had made a choice in favor of Russia and the U.S. should take account of it.
When asked if he was ready to recognize Crimea as a constituent region of Russia, he said he would consider this possibility.
Source: Tass.com
All rights reserved by Rossiyskaya Gazeta.