Some 200 Russian athletes to take part in Rio Olympics opening ceremony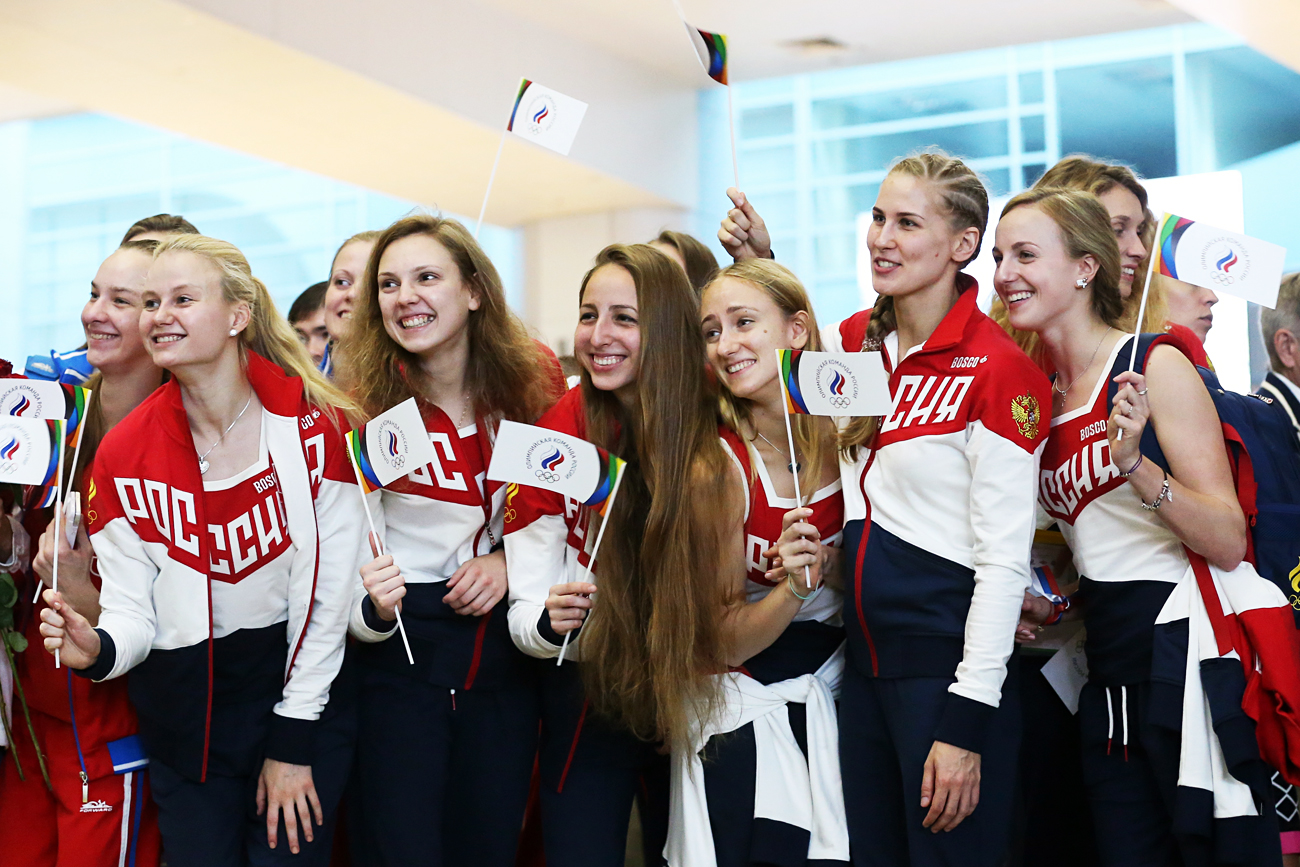 Anastasia Bayandina, Alexandra Patskevich, Svetlana Kolesnichenko, Elena Prokofyeva, Vlada Chigireva, Alla Shishkina and Maria Shurochkina (L-R), members of the Russian synchronized swimming team, at Sheremetyevo International Airport ahead of leaving for the 2016 Summer Olympic Games to be held in Rio de Janeiro, Brazil on August 5-21, 2016.
Artyom Korotayev/TASS
The opening ceremony will be held on August 5
Some 200 Russian athletes will participate in the opening ceremony of the 2016 Summer Olympics in Rio de Janeiro at the Maracana stadium on August 5, the leader of the Russian Olympic delegation, Igor Kazikov, has told TASS.
"Some 200 Russian athletes will take part in the opening ceremony of the Games," Kazikov said. "By the moment the competitions begin not all Russian athletes will have moved into the Olympic village, while others will be absent from the ceremony because they are scheduled to compete the next day."
One day before the Games' opening there will be a special conference where the delegations' representatives will get all essential information.
"They will be told when our column will be expected to start moving and when it is to enter the stadium. Let me remind you that on August 3 we will hoist the Russian flag at the Olympic village. It will be a great event for us," Kazikov said.
Source: Tass.com
All rights reserved by Rossiyskaya Gazeta.