Humanitarian situation in Syria's Aleppo dramatic - Kremlin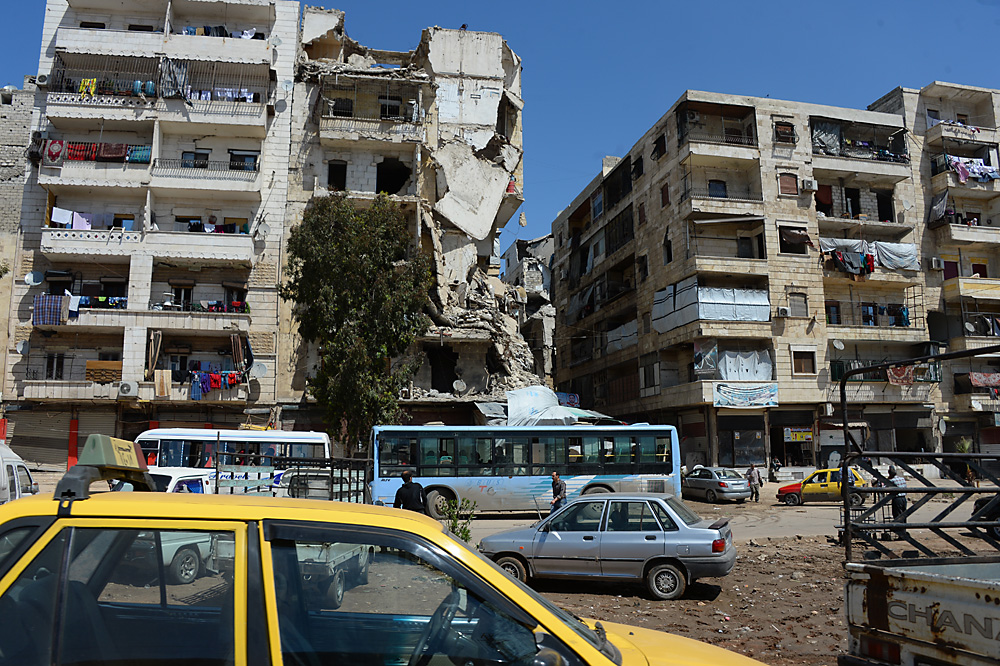 Local citizens continue to live in destroyed buildings in the Salah ad-Din District in Aleppo.
Mikhail Voskresenskiy/RIA Novosti
The situation around Aleppo 'remains rather tense for now', says Peskov
The humanitarian situation in Syria's Aleppo is rather dramatic, Kremlin spokesman Dmitry Peskov said on August 3.
"I know that considerable efforts are made to carry out the humanitarian situation in Aleppo. The situation there is rather dramatic from the humanitarian point of view," Peskov said.
"I can also say that the situation around Aleppo remains rather tense for now," he added. The Kremlin spokesman said questions about details of the operation should be addressed to the Defense Ministry because he cannot "assess the effectiveness of the operation in general."
Peskov also noted that "it is hard to overestimate the importance of this city."
On July 28 Russian Defense Minister Sergey Shoigu said that Russian and Syrian militaries are starting a large-scale humanitarian operation in Aleppo. Four humanitarian corridors will be established there. Civilians will be able to leave Aleppo via three corridors, while one more corridor may be used by militants who wish to lay down arms. The defense minister also ordered to airdrop food, medicaments and necessities to civilians in Aleppo.
Source: Tass.com
All rights reserved by Rossiyskaya Gazeta.