Su-30MKI with BrahMos missiles may join ranks of Indian army in early 2017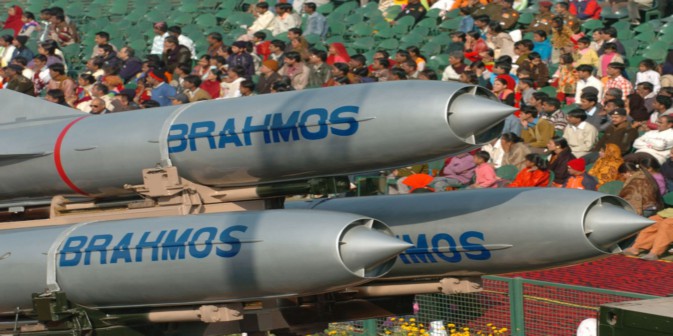 The BrahMos supersonic cruise missile, a precision-strike weapon with a range of around 290 km.
Reuters / Vostok-Photo
Russian-designed Sukhoi Su-30MKI (Flanker-H) multirole fighters integrated with Russian-Indian BrahMos cruise missiles are expected to go into service of the Indian Air Force in the first four months of 2017, local media reported Monday.
Three squadrons of such aircraft are set to join the ranks of the Indian army, according to the source.
"There are plans to deploy and operate fighter squadrons of the Sukhoi aircraft with the integrated heavyweight BrahMos missile within the first four months of 2017," a defense source told the Asian Age newspaper.
In April, Brahmos Aerospace said they expected all of the tests of the aircraft missile placed on an Su-30 jet to be completed by December.
Using BrahMos allows to engage targets from beyond the effective range of enemy weapons and attack enemy objectives protected by air defense, according to Brahmos Aerospace.
BrahMos is a short-range supersonic missile with a range of 180 miles that can carry a conventional warhead of up to 660 pounds.
First published by Sputnik.
All rights reserved by Rossiyskaya Gazeta.