Russian-American sculptor Ernst Neizvestny dies in New York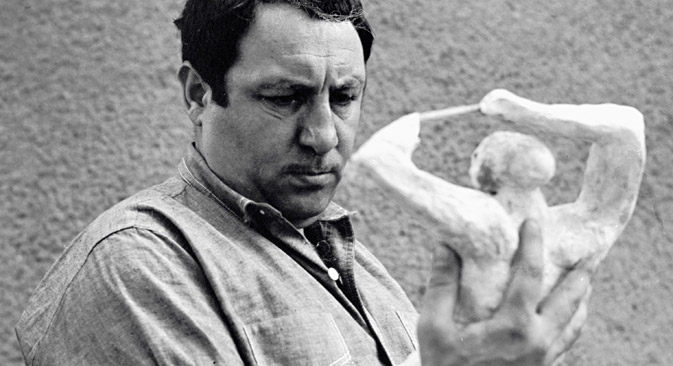 Sculptor Ernst Neizvestny, Moscow, 1967.
Yuriy Ivanov / RIA Novosti
Sculptor's relatives are undecided at the moment as to where he will be buried.
Renowned Russian-American sculptor Ernst Neizvestny died in New York on Aug. 10 at the age of 91, his friend Jeff Bliumis told Tass.
"He died today, early in the morning," he said.
Bliumis said the sculptor died at Stony Brook hospital where he had been hospitalized with severe stomach pains.
"It was much unexpected, he felt well two days ago," he went on. He said the sculptor's relatives were undecided at the moment as to where he would be buried.
Ernst Neizvestny was born in the Russian Urals city of Sverdlovsk (now Yekaterinburg, 880 miles east of Moscow) on April 9, 1925. He was a veteran of the 1941-1945 Soviet campaign against Nazi Germany, and holder of the Order of the Red Star.
After the war, he taught technical drawing at the Suvorov Military School in Sverdlovsk for some time. He studied at the Art Academy in Riga, Latvia, and graduated from Moscow's Surikov Art Institute.
In 1976, Neizvestny emigrated from the Soviet Union and lived and worked in the U.S. from 1977 onward. The Ernst Neizvestny Museum opened in his home city of Yekaterinburg two years ago. His pieces of art can be found in museums and cities across the globe.
Source: Tass.com
All rights reserved by Rossiyskaya Gazeta.