Turkish Stream will not rival Nord Stream 2 - Austrian energy company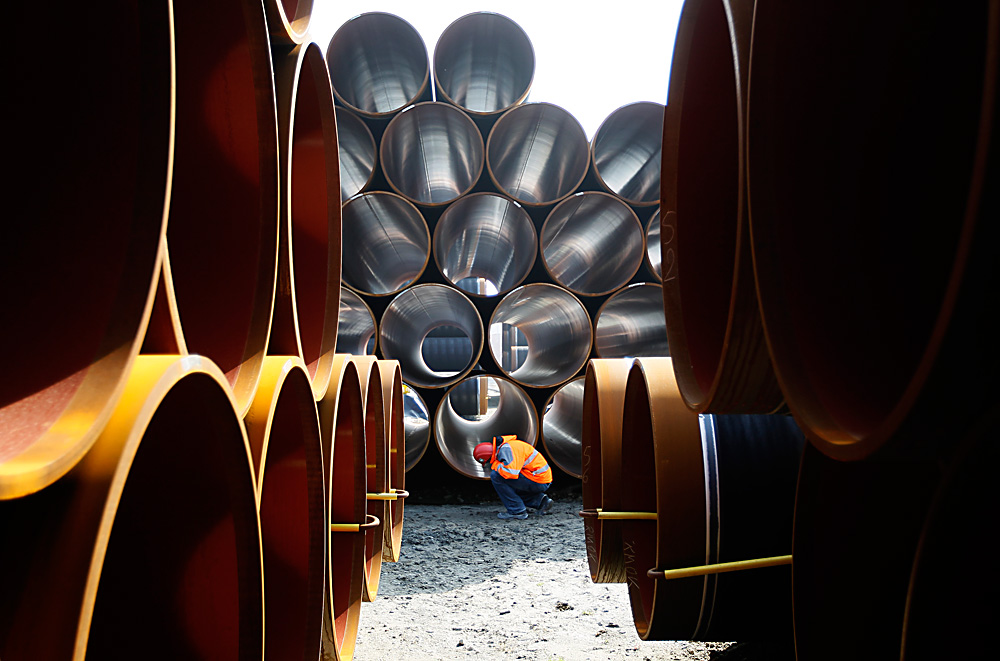 A worker inspects pipes for the Nord Stream pipeline at a storage facility in Mukran on the Baltic sea island of Ruegen April 8, 2010.
Reuters
Nord Stream 2 project implies construction of two pipelines from Russia to Germany across the Baltic Sea.
The Austrian oil and gas company OMV, which is participating in the Nord Stream 2 gas pipeline construction project, does not view the Turkish Stream as a direct rival, Executive Board member Manfred Leitner told a press conference on August 10.
"I don't see actual competition here," he said.
"If we take a look at future transit gas flows supplies (to Central Europe - TASS) may flow through south-east from Turkey and some volumes of gas are likely to meet on the market but this will not influence the project's implementation," Leitner said, adding that "in this respect supplies via Turkish Stream will not influence the project (Nord Stream 2)."
Nord Stream 2 project implies construction of two lines of the pipeline with the total capacity of 55 bln cubic meters from Russia to Germany across the Baltic Sea. The project will be implemented by the joint project company New European Pipeline AG where Gazprom will hold a 50 percent stake while German Uniper (ealier E.ON) and BASF/Wintershall as well as British-Dutch Shell, Austrian OMV and France's ENGIE will hold 10 percent each. Earlier companies planned to finalize buying out after receiving the approval of the Polish regulator.
The Turkish Stream pipeline was announced by the Russian authorities in December 2014 as a replacement for the South Stream pipeline. It was planned that the marine section of Turkish Stream would comprise four lines with the capacity of 15.75 bln cubic meters each. The pipeline is to run 660 km in the old South Stream corridor and 250 km in the new corridor in the direction of the European part of Turkey.
The project was put on hold as relations between Russia and Turkey got locked in a spat over the downing of a Russian Su-24M bomber on November 24 by the Turkish Air Force's fighter jet. On August 9, the talks between presidents of the two countries resulted in a decision to resume the project's implementation. Russia's Energy Minister Novak said earlier that the first line of the natural gas pipeline could be constructed by December 2019.
Source: Tass.com
All rights reserved by Rossiyskaya Gazeta.