Google fined $6.7 mln in Russia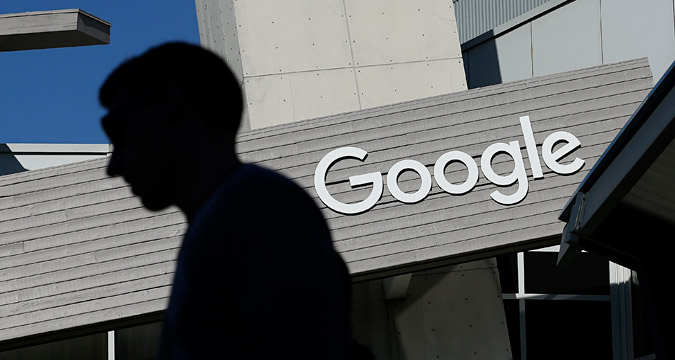 Consultations on a settlement agreement with Google continue despite the announcement, said FAS press service. Photo: A man walks past a building on the Google campus in Mountain View, Calif.
AP
The Russian Anti-monopoly Agency continues consultations with Google despite the announcement.
Russian Federal Antimonopoly Agency (FAS) determined a fine in the amount of $6.7 million as a penalty for the U.S. Google Corporation, the regulator said on Aug. 11.
"The fine for breach of antimonopoly laws amounted to 438 mln rubles ($6.7 millions) for Google. We hope the company will perform our decision and pay the fine shortly," Deputy Head of FAS Alexei Dotsenko said.
Consultations on a settlement agreement with Google continue despite the announcement, said FAS press service.
In March 2016, the Russian Federal Antimonopoly Service (FAS) initiated administrative proceedings against Google to determine the amount of the fine under part 2 article 14.31 of the Russian Code of Administrative Offences.
According to the law, Google, being the owner of the Android OS, must pay a fine ranging from 1 percent to 15 percent of its revenues on the Russian market in 2014 for abuse of dominant position on the market of operating systems for mobile devices in Russia.
In January 2016, Head of FAS Igor Artemyev said Russia's competition law violation penalty for U.S. Google Corporation will most likely amount to 7 percent of the turnover in 2014. According to Artemyev, the fine will most likely be 7 percent of the annual turnover, subject to various factors and aggravating circumstances, such as process protraction.
On September 14, 2015, the Federal Antimonopoly Service ruled that Google Inc. and Google Ireland Ltd. had breached the competition protection law under the complaint of the Russian Internet company Yandex.
According to the regulator, Google obliged manufacturers of Android OS-based devices to pre-install its applications together with Android platform. FAS said that Google's policy restricted installation of applications by other developers.
Google did not agree with FAS decision and appealed to the court. On February 5, 2015, the Court brought Yandex as a third party in the case and decided to hold hearings behind closed doors. On March 14, the Moscow Arbitration Court has dismissed the lawsuit Google filed against Russia's FAS.
Source: Tass.com
Subscribe to get the hand picked best stories every week
All rights reserved by Rossiyskaya Gazeta.