Russia to contest Paralympic team suspension on Aug. 14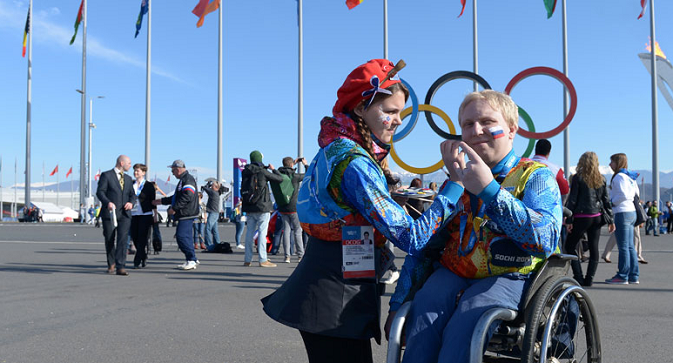 "The claims is most likely to be ready by today late afternoon, and we shall file it," says RPC head Vladimir Lukin. Photo: Sochi's Paralympic Village. Source: RIA Novosti
Russia's Paralympic Committee plans to file the claim to the Court of Arbitration for Sport on Aug. 14, says the Committee head.
Russia's Paralympic Committee (RPC) will file a claim to the Court of Arbitration for Sport (CAS) against suspension of the national team from the Paralympic Games in Rio in the afternoon of Aug. 14, RPC head Vladimir Lukin said on Aug. 14.
"The claims is most likely to be ready by today late afternoon, and we shall file it," Lukin said.
The RPC announced on Aug. 10 that it had entered an arbitrary deal with the International Paralympic Committee on filing a lawsuit with the Swiss-based CAS against the blanket ban of Russian Paralympians from 2016 Rio.
On Aug. 9, Russian Sports Minister told TASS that the RPC should follow in the footsteps of the Russian Olympic Committee (ROC) in filing its response to the decision to bar Russian Paralympians from 2016 Rio.
The IPC opened proceedings against the RPC on July 22 after receiving from the World Anti-Doping Agency (WADA) a list of 35 Russian Paralympians, mentioned in the recent report of the Richard McLaren-led Independent Commission.
Early this month, IPC chief Philip Craven said that ten more Russian Paralympians were suspected of violating anti-doping regulations.
Based on the McLaren report, WADA's Executive Committee advised last month the International Olympic Committee, the International Paralympic Committee and all international sports federations to bar Russian athletes from all international competitions, including the 2016 Olympics and Paralympics.
On Aug. 7, the IPC barred the Russian Paralympic team from the Rio Games slated for September 7-18.
Source: Tass.com
Subscribe to get the hand picked best stories every week
All rights reserved by Rossiyskaya Gazeta.