BRICS to promote political cooperation - Lavrov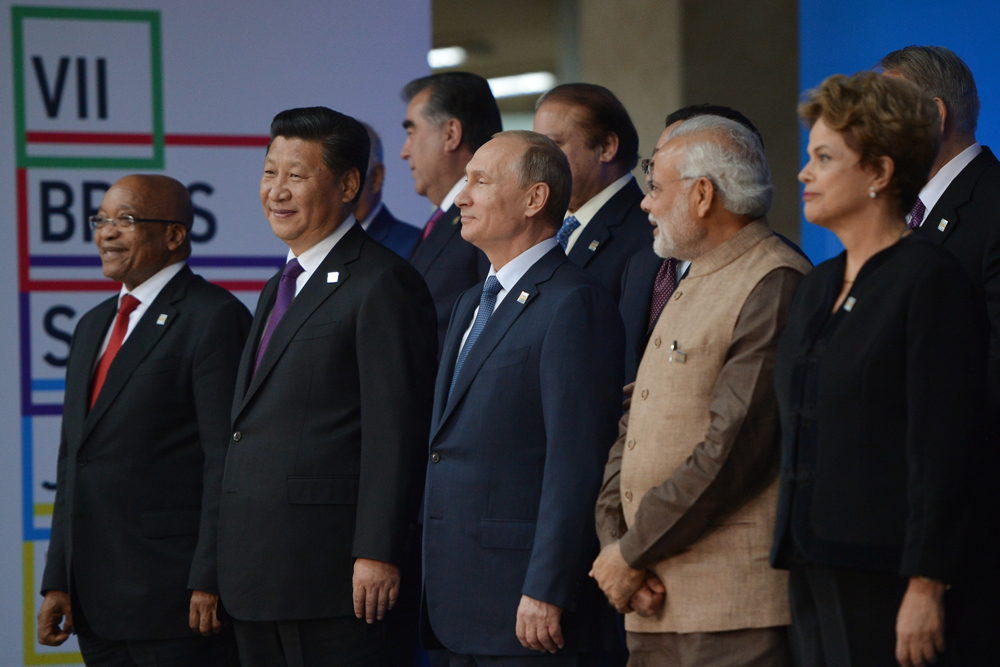 BRICS is an informal association of Brazil, Russia, India, China and South Africa founded in June 2006
brics2015.ru
Sergey Lavrov says BRICS members need to align approaches to problems.
BRICS members will promote political cooperation, Russian Foreign Minister Sergey Lavrov said on August 15.
"Certainly, mutually beneficial cooperation is in the focus," the minister said.
"Considering that BRICS represents nations from all developing regions of the world, this is a highly important format to align approaches towards key international problems within its framework," he added.
BRICS was created as an "exclusively economic association" Lavrov said.
"Our partners introduced political problems into BRICS agenda and we agreed with that," he added.
BRICS is an informal association of Brazil, Russia, India, China and South Africa founded in June 2006.
First published by TASS
All rights reserved by Rossiyskaya Gazeta.