Russia bears special responsibility in Aleppo – German Foreign Minister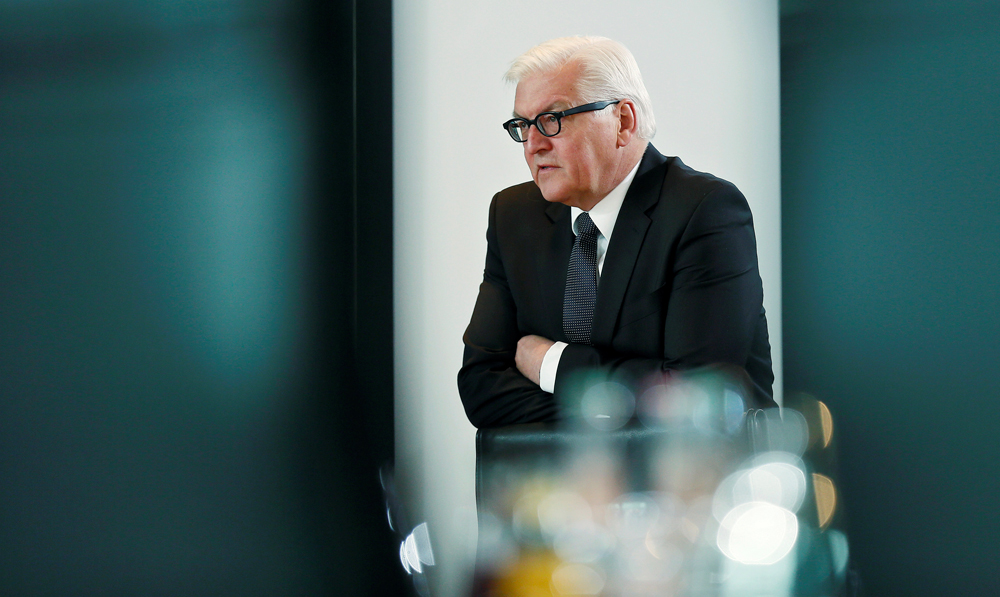 German Foreign Minister Frank-Walter Steinmeier attends the weekly cabinet meeting at the chancellery in Berlin, Germany, April 20, 2016
Reuters
German Foreign Minister Frank-Walter Steinmeier calls on Russia and Germany to join efforts when a period of post-crisis recovery in Syria begins.
Russia bears special responsibility in Syria's Aleppo province, especially in ensuring humanitarian access, German Foreign Minister Frank-Walter Steinmeier said on Aug. 15, addressing students of the Urals Federal University.
"Residents of Aleppo found themselves in unbearable conditions. Weapons must go silent to make sure that the population is provided with everything necessary," said Steinmeier.
Steinmeier noted that a solution to the Syrian crisis "could only be achieved through joint effort."
"When a period of Syria's post-crisis recovery begins, Russia and Germany should work together, be it in Palmyra, Aleppo or Homs," he said.
"I am confident that if we assume responsibility for preserving the world cultural heritage in this crisis region, this will contribute to the cultural rapprochement between our peoples."
Steinmeier added that the German side had drafted the Zero Hour project focusing on forces and resources in this area and invited Russia to join cooperation to implement it.
Source: Tass.com
Subscribe to get the hand picked best stories every week
All rights reserved by Rossiyskaya Gazeta.